Spread Out Holiday Spending while Spreading Holiday Cheer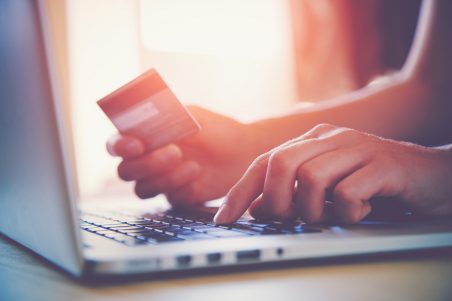 The holidays are coming early this year – at least they are for those looking for a budget hack to spread out holiday spending. The holidays shouldn't be an overwhelming time, especially when you want to focus on spending your days with family and friends instead of worrying about your credit card statements due at the end of the month.
Have you ever thought about starting your holiday shopping in September? New Era is going to highlight the benefits of spreading out your holiday spending so you can spread plenty of holiday cheer!
Why should I start shopping now? It's only September.
Time will only be on your side if you make the most of it. Spreading out your holiday budget over the span of a few months can ease the burden of the total cost. One large bill at the end of the year is overwhelming, whereas smaller payments made throughout the next few months are more realistic.
Starting your holiday shopping now gives you the chance to come up with a plan. Will you make homemade gifts this and put your DIY skills to the test? Can you start creating a gift list and checking off items? Being prepared will not only benefit your budget, but will also keep you away from busy malls and tempting deals designed to increase your spending.
Should I pay with credit cards?
There is no one-size-fits-all option for budgets or universal methods of payment that work for certain situations. Paying with credit cards is always tricky when you are in debt or worried about incurring it. High interest rates can make credit card spending seem daunting. Though it can be a helpful way to build credit, given that you pay your bills on time, paying with cash or debit may be better suited for you. Weigh all your options and select the best one for your specific situation.
How much should I buy each month?
Overflowing your credit cards may not be the most effective way to shop. Determine your budget for holiday spending and try to evenly allocate the costs throughout the rest of the months in the year. Depending on your plan and budget, you may able to afford getting all your shopping done in one or two trips.
Take advantage of the shopping experience.
Holiday shopping is stressful. Without the deadlines, deals, and debt hanging over your head, you are able to think clearly when selecting holiday gifts for everyone on your list. Your shopping experience is better served without frantic shoppers, busy sales associates, and deceiving deals. You can focus on spreading holiday cheer without unintentionally increasing your debt.
What about holiday deals?
There are always deals floating around stores, especially as we approach the holiday season. It's important to keep in mind that you may end up saving more money by shopping early and creating a plan.
Have you been burdened by debt? New Era Debt Solutions wants to help you become debt free so you can enjoy your next holiday season. Contact us today for a free consultation so we can get you on the road to financial freedom.