Debt Negotiation Services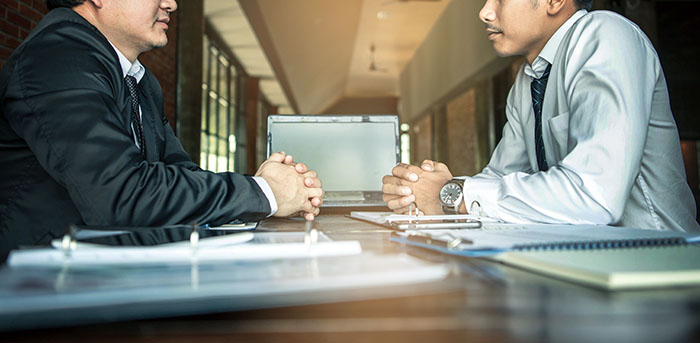 When you look at the reality of debt negotiation services, you'll see that it is really nothing more than good old-fashioned haggling. Debt negotiation professionals will use their skills and tactics to "haggle" with the companies you owe money to, and their track record of success is excellent if you choose top quality debt negotiation services. Through this process, you will only be required to pay back a portion of the debt you owe.
Unlike debt consolidation or credit counseling where you pay back the full balance on your debts, debt negotiation services can dramatically reduce your debt. There are pluses and minuses to what the best debt negotiation services will do for you, and you need to be aware of both.
Pros and Cons of the Best Debt Negotiation Services
A debt negotiation service will help you pay off your balance more quickly and start your own recovery more quickly as well.
You must fall behind on your debt for the creditors to be willing to negotiate on your account, so this means that if your credit rating isn't that bad as yet, it will take a hit in the short term.
Third-party creditors will be informed that you are utilizing a debt negotiation service, and your harassing phone calls may be reduced.
When you begin putting the debt negotiation through, your credit score will rebound.
You will have paid your debt at a greatly reduced rate, saving money, and ending the stress of ongoing debt by using the right debt negotiation service.
Call us if you want an up-front and honest evaluation. A debt negotiation service may or may not be what you need. While a debt negotiation may help reduce your debt and get you back on the path to total debt elimination, your credit score may take a hit. Ultimately, it's for you to decide, but we can help by giving you all of the facts as they relate to your financial situation.
FAQ's: Debt Negotiation Services
What Happens When You Negotiate a Debt?
When you negotiate debt, you work with creditors to set up a payment plan that fits your budget. For example, if you're struggling to pay off $1,000 in credit card debt each month, you may be able to negotiate with your creditors to lower that amount down to $500 per month. If successful, negotiating your debt could help you avoid bankruptcy and get rid of your debts quicker than expected. More often than not, doing this alone and without the support of a debt relief company can result in you paying more than you should. That is why it is important to contact a trusted debt relief company before proceeding with debt negotiations on your own.
What Percentage of a Debt is Typically Accepted in a Settlement?
Debt negotiation companies usually accept anywhere from 30% to 70% of the principal balance and accrued interest to satisfy the debt. The process can take less than 90 days. Debt settlement may be your best bet for consumers with extremely high-value debt obligations. In many cases, creditors are willing to take 50 cents on a dollar—or less—in exchange for immediate cash that they can use to recoup part of their losses.
What Will Most Debt Collectors Settle For?
It's important to remember that typical debt negotiation and debt relief companies have no hard & fast rules since each company has its own policies and agreements with creditors. However, a general rule of thumb is that most debt collectors will be willing to take 25% of a consumer's outstanding debt as payment for services rendered. This could get you out of paying 50% or more on your debts! Rest assured that New Era Debt Solutions has a successful track record when it comes to settlement.
What is the Lowest Amount You Can Settle a Debt For?
Every situation is different, so there isn't a specific number that can be applied to all debts. When negotiating a debt settlement in California, we work with a range of possible payouts based on your financial condition, such as monthly income, expenses, and liabilities. We analyze all of these factors before offering to settle your debt. It's important to note that even if you have no assets or equity in property, it doesn't mean you can't receive a settlement offer; however, for us to make an offer, you must have some disposable income each month after paying for necessities like food and shelter.
Trusted Debt Negotiation Services from New Era Debt Solutions
If you're struggling to make on-time payments on your debt, debt negotiation services might be a solution that could help. Debt negotiation services allow you to work directly with your creditors to reach an agreeable repayment plan so that you can better avoid extreme measures such as bankruptcy. A debt negotiation service can help by negotiating with your creditors to reach an agreement that fits into your budget and enables you to get back on track financially.
If you want the opportunity to save time & money in the process of relieving your debt, contact the team of debt experts at New Era Debt Solutions for help with your debt negotiations. By talking directly with creditors, we are able to offer debt negotiation services on your behalf so that you can move forward quickly and efficiently. We provide a fast and easy solution to debt problems.