March (Moneysaving) Madness: Easy Ways to Stay on Track This Month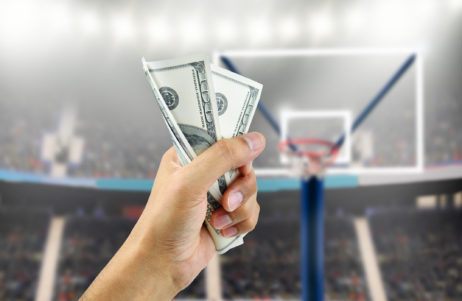 March Madness is upon us! But no matter what college colors you're donning this season, there's one we're diehard fans of – green, of course; the color of cash.
Because there aren't any major gift-giving holidays happening in March, it can be easy for some people to neglect budgeting for some of the big-ticket items in their life, such as the cost of hiring a tax preparer, their child's first prom, or tickets to a March Madness game.
New Era Debt Solutions provides the following tips to help you budget better and score big savings:
Do Your Own Taxes
You already know the importance of filing your taxes early and accurately. If your taxes are easy enough to file yourself, you'll save a decent amount of money by not hiring a professional to do it for you. However if this isn't an option for you, research low-cost finance companies. TurboTax is a great resource for many individuals, and there's sure to be many other low-cost options out there to pick from.
Stop Paying Unnecessary Fees
If the numbers on your bank statement look off, do a little investigation to see if you have any overdraft fees or if you've incurred any other penalties from your bank. This process won't be fun but you'll feel huge relief after finding out where some of your hard-earned money is disappearing to.
Don't Buy Brand-Name
When it comes to your health and beauty routine, you might be spending more than you need to for your go-to headache relievers, shaving creams, and laundry detergent. According to the U.S. Food & Drug Administration, generic brand items (drugs, specifically) are required to "use the same active ingredients as brand-name medicines and work the same way, so they have the same risks and benefits as the brand-name medicines." Why spend more than necessary? Go generic.
If You Can't Handle the Heat…
…it's probably because your electric bill is running high. Yes it's cold outside, but that doesn't mean you need to have the heater on 24/7. Bundle up in extra layers for now but fear not; spring is coming.
Stay in Season
Produce can get expensive if you're buying it out of season. Spice up your cooking and your taste palate with different fruits and veggies that are in season. And with St. Patrick's Day just around the corner, you'll have the opportunity to make a delicious combination of low-cost potatoes and cabbage with your corned beef hash.
If You Must Go Out, Go in the Morning
Having a lot of friends that you like to catch up with can be expensive. It can mean a smorgasbord of coffee shop conversations, dinner dates, and happy hours. If you absolutely insist on eating out this week, swap your dinner engagement with an early breakfast. Going out for dinner may involve some extra costs if you decide to go for the whole enchilada – dinner, appetizers, drinks, and dessert. Settling for just breakfast (and maybe some half-priced mimosas) will cost you less. Bonus points if you nix going out altogether and host a breakfast or dinner at your place.
Stay Busy
We know that living an active, social life doesn't happen for free. But you can't spend your money mindlessly if you're too busy being, well, busy! Take part in no or low-cost commitments, such as volunteering activities or a side gig. Not only will you be too preoccupied to spend cash but you'll feel more fulfilled in other ways.
New Era Debt Solutions has settled more than $250,000 of debt since 1999 and wants you to be our next success story. If you need assistance achieving financial freedom, contact one of our friendly counselors at New Era Debt Solutions to learn more about finding the debt relief option that best fits your needs and budget. Our counselors are with you every step of the way.