Don't Be Scared, Get Prepared for Tax Season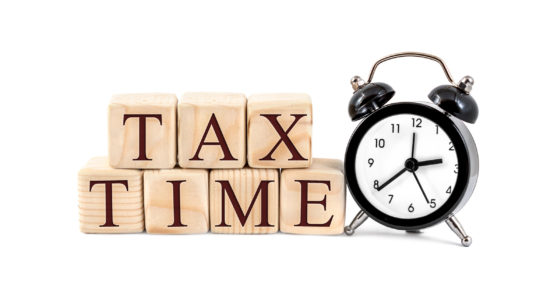 It's January, which means we've passed through the most wonderful time of the year and are inching closer to another important season – tax filing time. It doesn't matter if you're outsourcing your tax filing to an expert or handling it on your own; you need to start preparing now if you want to avoid procrastination and potential errors with your finances.
New Era Debt Solutions proposes the following tips to get your taxes on track this year:
Gather all your income forms.
If you have held one job consistently for one year or more, tax filing will run relatively smoothly for you. But if you've worked for multiple companies, or had a number of freelance/contract jobs in the past year, it may take longer for you to gather all the documents that verify what you were paid in 2018. Legally, employers must distribute W-2 forms to workers by the end of January. You should receive 1099 forms if you are a freelance or contract worker or if you own your own business.
Keep personal information up to date and accurate.
If you got married, changed your address, or had any children since the last time you filed your taxes, your information needs to reflect these milestones. Remember, "dependents" doesn't just refer to your children. If you're responsible for your parents, in-laws, or have another person in your life who is financially dependent on you, don't leave them out.
Be aware of the new tax bracket percentages and rates.
Did you know that the IRS has issued new federal tax brackets this year? The IRS will make adjustments to existing tax brackets on an annual basis in the case of inflation.
According to Forbes, these are the federal income tax brackets and rates for 2019:
| | | | | |
| --- | --- | --- | --- | --- |
| Tax Bracket/Filing Status | Single | Married (filing jointly) or Qualifying Widow | Married (filing separately) | Head of Household |
| 10% | $0 to $9,700 | $0 to $19,400 | $0 to $9,700 | $0 to $13,850 |
| 12% | $9,701 to $39, 475 | $19,401 to $78,950 | $9,701 to $39, 475 | $13,851 to $52,850 |
| 22% | $39,476 to $84,200 | $78,951 to $168,400 | $39,476 to $84,200 | $52,851 to $84,200 |
| 24% | $84,201 to $160,725 | $168,401 to $321,450 | $84,201 to $160,725 | $84,201 to $160,700 |
| 32% | $160,726 to $204,100 | $321,451 to $408,200 | $160,726 to $204,100 | $160,701 to $204,100 |
| 35% | $204,101 to $510,300 | $408,201 to $612,350 | $204,101 to $306,175 | $204,101 to $510,300 |
| 37% | $510,301 or more | $612,351 or more | $306,176 or more | $510,301 or more |
Calculate your paycheck.
We're only human and everybody makes mistakes. That also means that employers may make the mistake of withholding the wrong amount of tax from your paycheck. If your company is withholding less than what is accurate, you may face an unwanted tax penalty in the near future. Fortunately, the IRS provides an online Paycheck Checkup tool you can use to confirm that the correct tax amount has been withheld.
Don't forget about deductions!
Who doesn't want a lower tax bill? Tax deductions – you guessed it – reduce the amount you pay on your tax bill. But the only way you can claim a deduction is by having the proper documentation. You can file tax deduction claims for retirement account contributions, educational expenses (make sure you have a 1098-T on hand), charitable donations (keep your receipts!), and certain medical bills.
New Era Debt Solutions has settled over a quarter of a billion dollars of debt since 1999 and wants you to be our next success story. If you need assistance achieving financial freedom, contact one of our friendly counselors at New Era Debt Solutions to learn more about finding the debt relief option that best fits your needs and budget. Our counselors are with you every step of the way.