The Fair Debt Collection Practices Act (FDCPA)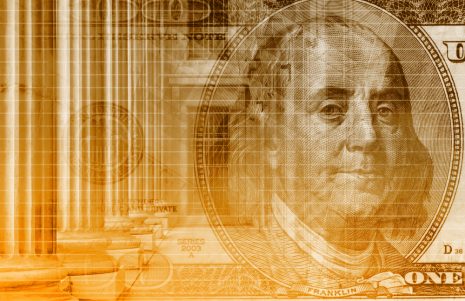 Debt collectors have been known to take advantage of vulnerable consumers by bullying them into paying their debts. Even certain law offices have been shown to function as law suit mills, where lawyers sign thousands of wrongful claims per week that are barely given a minute's attention.
Maybe you had to cut back on your work hours due to a medical condition and had to turn to credit card debt to keep the lights on and food on the table. Or maybe you racked up a significant balance because you simply weren't minding your budget. No matter the circumstances, those in debt are often made to feel like criminals.
But whether life knocked you down or you made some bad decisions, the Fair Debt Collection Practices Act (FDCPA) says you still have rights when it comes to creditors' actions.
The FDCPA protects all private consumers (i.e. not businesses) from predatory practices creditors may use to collect balances on credit card debts, house or car loans, or medical accounts.
What debt collection practices are illegal according to the Fair Debt Collection Practices Act?
Harassment
Debt collectors, which include third-party agencies, cannot harass, abuse, or threaten an individual in order to collect a debt. Harassment can take many forms and may include threats of bodily harm or violence, using obscenities, and calling nonstop to induce stress.
Putting your name on a "bad debt list" is also considered a form of harassment as it is an attempt to shame you into paying your balance even when you cannot afford to do so. A "bad debt list" is any unauthorized or illegal publication listing private information of people who have defaulted on their debt.
False claims
Creditors and third-party debt collectors are prohibited from lying or using deceptive tactics to obtain payment. Agents may not misrepresent themselves, such as pretending to be an attorney, police officer, government official, or someone from a credit reporting company or using a fake company name.
They are prohibited from falsely accusing you of a crime or threatening arrest if you do not pay. Though under certain circumstances creditors can take legal action against you, they are not allowed to threaten legal recourse if they have no intention or are legally unable to do so.
Unfair collection practices
Unless your original contract with a company or state law explicitly says so, companies cannot charge you extra fees or interest in addition to what you already owe. Additionally, creditors cannot deposit post-dated checks, illegally seize or threaten to seize property, or send postcards.
FDCPA FAQs
What is Considered Harassment Under the FDCPA?
Harassment by debt collectors under the FDCPA is defined as any conduct meant to annoy, abuse, or oppress a consumer. This includes but is not limited to the following:
Repeatedly contacting the consumer.
Using obscene or profane language.
Threatening violence.
Disclosing information about a debt to third parties without permission.
Calling before 8 AM or after 9 PM.
Attempting to collect more than what is owed.
The FDCPA prohibits this type of conduct, and any debt collector found to be engaging in such practices can be held liable.
What Can I Do If I'm Being Harassed by a Debt Collector?
If a debt collector is harassing you, you have the right to report them. You can file a complaint with the Consumer Financial Protection Bureau (CFPB), the federal agency responsible for enforcing the FDCPA. You may also be able to file a lawsuit against the debt collector. If you win, you may be able to recover damages, including legal fees and any losses related to the harassment.
It is important to remember that debt collectors are legally required to abide by the FDCPA and cannot harass or abuse consumers in any way. If you believe a debt collector has violated the FDCPA, you should report them and may even want to consider taking legal action. Doing so can help protect yourself & other debtors from harassment and ensure that debt collectors are held accountable for their unlawful behavior.
What are debt collectors allowed to do under the Fair Debt Collection Practices Act?
Under the FDCPA, collections agencies are permitted to:
Exchange information with you, your attorney, a consumer reporting agency as permitted, the creditor, or the debt collector's attorney.
Call between 8 am and 9 pm your time, unless you've given them permission to call outside of these hours.
Call your home or your place of employment, unless your employer prohibits such activity.
Contact outside parties, such as family members, to obtain your contact information. However, they can only call each party once and cannot tell them you owe a debt.
Contact a New Era Debt Expert Today
Many Americans are intimately familiar with the overwhelming pressure of excessive debt. If you want to stop the harassing phone calls and wish to attain financial freedom, please contact New Era's debt relief specialists to see if debt settlement is right for you!