Why Bankruptcy Should Be Your Last Option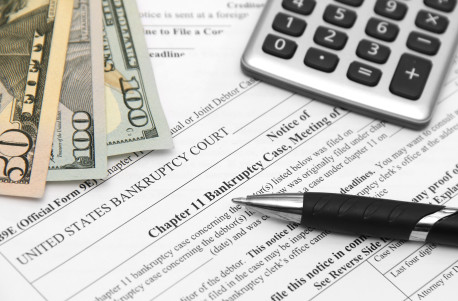 When financial problems begin to emerge, and money burdens pile up on top of each other, many people are left wondering where to turn for help. When you reach your lowest financial point, it can feel as though bankruptcy is the only way out. Part of the reason for this is that some agencies sell bankruptcy as a dream option for getting out of a difficult set of circumstances. However, the truth is that rather than acting as a simple fix, bankruptcy is actually a financial solution that comes with between seven and ten years of hardship and monetary worries. There are a series of other options to explore before turning to bankruptcy, like debt settlement and counseling.
While the bankruptcy solution can seem like a savior in your time of need, that sense of relief is only temporary, because a black mark will immediately appear on your credit report. Some people also find they're still required to pay back creditors once the bankruptcy is finalized, because student loans and back taxes cannot be discharged in bankruptcy.
If you're considering bankruptcy as a way to overcome money woes, consider the following matters first.
Guaranteed High Interest Rates and Problems with Loan Approvals
Once you've filed for bankruptcy, you'll have cemented your position as a high-risk borrower, meaning that lenders will be concerned about the prospect of lending to you. This means that you might find it's a struggle to be approved for new loans. In other words, dreams of renting a new place to live, owning a home, or buying a new car will need to be put on hold for at least five years.
If you do get approved for the loans that you want, chances are you'll be forced to make do with very high interest rates – meaning that you end up paying double what the product or service is actually worth. Over time, paying out such high levels of interest for credit cards and approved loans required to rebuild your credit could end up costing you a lot of money.
Hiring Restrictions
Today, it seems as though it's tougher to get a reliable job than ever before. In fact, studies suggest that about 47% of employers verify credit reports of the people applying for jobs before making a hiring decision. Regardless of how good your background experience or education may be, having a bankruptcy on your credit report could be the black spot that makes it even more difficult to pursue a great career. In some cases, employers may simply view you as a negligent hire or future liability.
Major Credit Score Damage
It's obvious that filing for bankruptcy is going to have an unhealthy impact over your credit rating. It's impossible to know in advance how much your FICO score will decrease – as it will depend on how many accounts have been affected by the bankruptcy, as well as the person's overall credit profile.
Having a bad credit score is sure to make your life more difficult, as it supplies creditors with new opportunities to take advantage of you. Most people with poor credit face soaring interests rates, and this could place you in a terrible financial position.
At the same time, you'll be forced to live with the stigma of bankruptcy hanging over your head. The world may treat you as though you can't afford to pay your bills, or you're not responsible enough to care for yourself.
What to Do Before Filing for Bankruptcy
Before filing for bankruptcy, take a step back and contact a debt settlement expert. Ask them to speak with you about the solutions that could be available to repair your situation so that you can leave your debt behind. You may find that you can look into debt settlement options, or debt consolidation in a way that will make your circumstances more manageable.
What's more, you may also be surprised at how your creditors may be able to assist you in steering away from bankruptcy. Sometimes, simply reaching out to creditors and asking for help can be enough for them to negotiate new payments or settle lower balances so that they at least get some of their money back. If you're facing mounting debt and you don't want to file for bankruptcy,debt settlement may be a better option, contact our office for a free consultation.