Who Can New Era Help?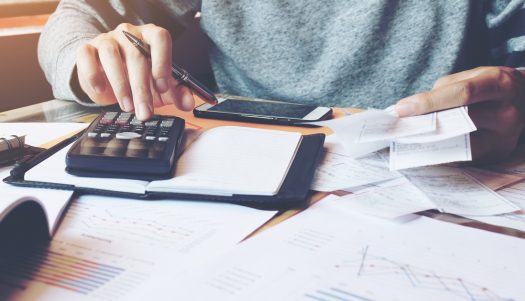 There is typically a stigma associated with debt. Some think individuals in debt are irresponsible and cannot control their credit card spending. At New Era, we understand that bad things happen to good people, which is why we are here to help. This week, we highlight the various types of people we help become debt free.
Unfortunate Circumstances
At New Era Debt Solutions, we pride ourselves on helping those who are unable to help themselves. Some of the circumstances that make debt possible are death, divorce, and unfortunate losses. The financial complications of death, divorce, and loss can put a long-term strain on a person's finances.
How can you be expected to pay for another person's income or deal with your finances while coping with a loss? You cannot, but you can accept help, which is why New Era is here for anyone facing those burdens. Just because you are dealt an unfair hand, does not mean there are no solutions available to you. Debt settlement can help individuals who are burdened by unexpected costs and bills.
Health and Medical Conditions
Taking care of yourself is one of the most important things you can do to live a happy, healthy life. Even the healthiest people can experience unforeseen health or medical issues. Medical costs can add up quickly, especially if interest is collected. When creditors call to collect, it can add more pressure to an already stressful situation.
Stress is not healthy when trying to recover from medical care. It is crucial to take a deep breath and evaluate your options to get your finances under control. New Era can help you take control of your balance and negotiate on your behalf to reduce the amount you owe, giving you peace of mind to recover your strength, well-being, and finances.
Losses from Natural Disasters
When natural disasters strike, it can be a struggle to gain control of your finances in the midst of loss. Some people lose their entire homes while others have to deal with the headache of repairing damage caused by Mother Nature. Regardless of the type of loss, the costs associated with rebuilding and renovating are high.
Dealing with insurance companies and trying to cover some of the costs through claims is time-consuming. Insurance may only cover a portion of the costs. You do not have time to play the guessing game when it comes to being affected by natural disasters and New Era understands that. Debt settlement is a debt reduction option that can help you in a time of crisis or need.
It can be difficult to deal with the unexpected curve balls life throws sometimes. New Era Debt Solutions works with individuals who are in need of help. Our friendly counselors get to know you and your situation. They guide you to the debt reduction option that best fits your needs and budget.
Contact us today for a free debt analysis and to learn more about the debt relief option that is right for you. We look forward to getting to know you, as we help you achieve financial freedom.