The Guide To Celebrating Mother's Day on a Budget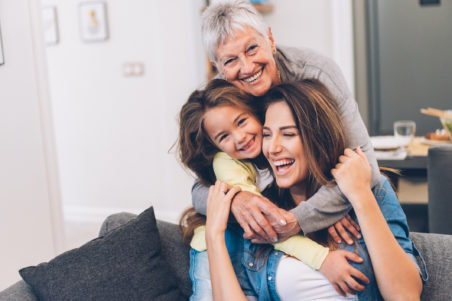 There's a good chance that you have a number of different women in your life that you want to celebrate on Mother's Day. But for many, it may feel impossible to show the breadth of their love and appreciation on a budget.
Whether you're looking to appreciate your mother, mother-in-law, wife, ex-wife, girlfriend, grandmother, or just a very good friend, here are some budget-conscious ideas you can use this Mother's Day:
Acts of Service
The wonderful woman in your life may have spent years or even decades doing countless acts of service for you and Mother's Day is the perfect opportunity to do something for her.
If you live nearby, consider taking on some of her daily household tasks to surprise her. Be sure to customize this to what you know about her—does she actually love to grocery shop, but hate putting the groceries away? Does she love to cook, but hate doing the dishes? Be sure to pick something you know she doesn't like to do, or something she may have let fall by the wayside. For example, you might be able to shine her jewelry for her, wash her makeup brushes, or even change the sheets on her bed. These little acts of kindness could brighten her day while costing you nothing.
If you're not confident in your ability to choose wisely, you can always ask her if there's anything you can do to make her life a bit easier. If you can't do something for her in-person, you can still offer your time to her sincerely over the phone. Even the simple act of asking is a gift.
Quality Time
Spending quality time with a loved one is a tried and true expression of love and gratitude. There are plenty of activities you can choose that will cost little to nothing, like watching a movie, playing a board game, or going for a walk in nature.
You can also combine quality time with acts of service and do some household chores, cook a meal, or run errands together. You might also arrange to do one of her favorite things for the day. Maybe she loves to paint? You can put down some newspapers and get the supplies you need to paint together. If she loves the outdoors, you could go for a hike, a walk, a bike ride, or even for just a mellow picnic in the park.
So long as you choose something the two of you can do together and it's an activity she enjoys, it'll be a success.
Thoughtful Gifts
Yes, there are gifts that cost practically nothing or are even free. And I'm not talking about macaroni art or coupon books.
Focus on meaning, not price. These ideas should go hand in hand. Spending less money on a gift means that all of its value has to come from meaning, so you'll have to put more work in.
If you're artistic or crafty, you could make something from scratch, but you could also pick something up at a thrift store and make it new and unique. You might consider something like having some photos printed to place around her home. This can cost as little as a few dollars at Walgreens or Walmart. You could even buy or decorate a frame as an extra touch.
If you're not fortunate enough to be with your mom on Mother's Day, a phone call, card, or even a handwritten letter is always a low-cost option that shows thoughtfulness.
New Era Debt Solutions has settled over $250,000,000 of debt since 1999 and wants you to be our next success story. To see if debt settlement is right for you, contact one of our friendly counselors for your free debt analysis.