Staying Financially on Track When Living Alone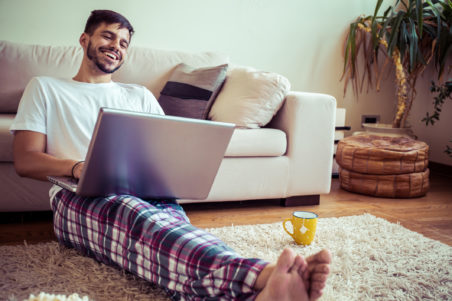 Living alone for the first time can be an exciting milestone. But if it's the result of an unfortunate or unexpected life change, getting a grasp on your new financial situation can be challenging.
Although you're adjusting to a new normal, planning for your financial future doesn't have to be difficult. New Era Debt Solutions reveals various ways you can manage your money wisely and avoid pitfalls as you embark on this new season:
Understand your new circumstances.
Living solo is expensive. It's important to acknowledge this and to make necessary lifestyle changes to support yourself. You will be completely responsible for paying rent, utility bills, home furnishings, groceries, and home or renter's insurance. Adjusting to these new pricetags will likely mean sacrificing a few of your more expensive habits, like daily lattes.
Create a budget and stick to it.
Failing to prepare is preparing to fail. If your ultimate goal is financial freedom, you'll need to create a budget to get a good idea of how you're progressing financially. If you don't want to spend more than $400 on groceries each month or more than 30 percent of your income on rent, adjust your lifestyle accordingly. You can use apps like Mint to help keep you on track with budgeting, or you can use the old fashioned envelope system to avoid overspending.
Pick a quality living situation.
Although living by yourself will inevitably mean higher rent price, don't immediately pick a cheap studio apartment that's in a bad part of town. Affordability is important, but so is your safety. Also, if an apartment you're looking at is a long commute to your job, you may not be saving a lot of money in the long run. Consider all your options and what will fit well with both your budget and quality of life.
Set up an emergency fund.
No one likes to think about the worst-case scenario, but should the unexpected happen, you'll be glad you set aside an emergency fund. Saving up for this doesn't have to take too much of your paycheck. Simply take $20-30 out of each paycheck and put it into an emergency fund.
Rest assured by being insured.
On a similar note, don't underestimate the importance of insurance. If you're single or living alone, you won't have a partner to help you financially if you get injured or ill. You'll be glad for the financial protection at the end of the day.
Hold yourself accountable.
Just because you're not living with anyone doesn't mean you're alone on this financial journey. Meet up every so often with one of your friends or family members to hold you accountable to your financial goals. If you're falling short, you can surely count on those closest to you to be honest.
New Era Debt Solutions has settled over $200,000,000 of debt since 1999 and wants you to be our next success story. To see if debt settlement is right for you, contact one of our friendly counselors for your free debt analysis.