Smart Ways to Make Money with Your Smartphone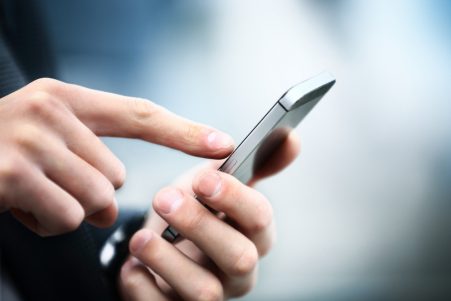 Out of the 2 billion apps in Smartphone App Stores, there are several you can download on your Android or iOS device to increase your cash flow each month – every little bit counts! These are some of the best apps to help you make extra money without requiring too much effort or time.
Ibotta
This app gives you the opportunity to earn cash back for purchases made at participating stores. Instead of downloading separate apps for each store you visit, this app creates convenience by putting everything in one place. You can take photos of receipts, link a customer loyalty card, or make mobile purchases. Ibotta only takes 48 hours to deposit your cashback into your account and has a list of hundreds of stores where you can shop to start earning extra money each month.
iPoll
Earn money, gift cards, subscriptions, and other bonuses from completing short 15-minute surveys. Not everyone enjoys completing surveys, but they can easily be completed after work, while you are waiting for an appointment, or before bed. Most people have their phone in their hands throughout the day and can sacrifice 15 minutes to take a survey instead of playing a game that won't deliver the same benefits. The app works based on perspective, meaning you answer questions based on your specific lifestyle.
Swagbucks
Swagbucks has more variety when it comes to earning points. You can redeem them for gift cards at popular stores, like Amazon, or directly receive cash. This app allows users to watch videos, vote in polls, shop within the app, and refer friends. It has been featured on big blogging sites and has paid over $200 million to their members. Start receiving extra cash with a credible app that gives you diverse options for earning.
Slidejoy
This may require some muscle memory when you begin to use the app, but it also helps you stay on track with your goals. Each time you check your phone, a card will appear on the lock screen with a deal or news story. The cards are relevant to your lifestyle and you can slide left for more information, slide up to see a different card, or slide right to go back to your home screen. You aren't required to do much to get paid and you won't receive less money for not interacting with certain cards. You'll just need to remember which way to slide the card! This app is ideal for users who frequently check their phone.
What are your favorite apps to make extra money? Let us know on our Facebook page and how they've helped you!
We've settled over $250,000,000 of debt since 1999 and want you to be our next success story. To see if debt settlement is right for you, contact us or fill out the form on this page for your free debt analysis.