Six Ways to Make the Summer Vacay Savings Heat Up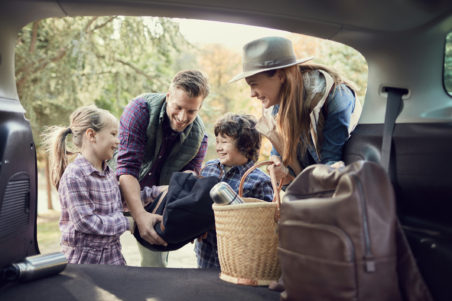 Have a summer trip coming up? Have you crossed out a few more calendar days with a giant red "X" to count down to your beach getaway?
Everyone deserves a break, but it can be hard to stay in a relaxed state of mind if you're concerned about going over budget while still trying to have fun. In fact, more than 70% of Americans that went on vacation in 2017 reported having gone into debt to pay for it. Some even reported having spent 10 to 15% of their yearly income for their trips.
Fortunately, New Era Debt Solutions has a few ways you can properly budget for your well-deserved vacation:
Do Your Research
If you have a budget in mind, you should base your vacation location around it. For example, going to the Maldives might not be the best spot for you and your family if you're trying to maintain healthy finances, whereas venturing to a national destination (i.e. Grand Canyon, San Diego, etc.) may be more feasible. Don't set your heart on a place that is far beyond your means – it can always wait until retirement.
From this point, you'll be able to navigate the daily expenses you can expect, from lodgings to food to transportation. Don't be afraid to touch base with friends or family that may live in the place you're planning to vacation – you might be able to save on hotel/Airbnb costs while getting much needed facetime with loved ones.
Buy Flights Early
There's a wealth of travel comparison sites you can use to get the most bang for your buck, including Orbitz, Skyscanner, and Kayak. It's best to buy your flights early, lest you be stuck with much higher charges for waiting until the last minute.
You might also be tempted to buy into flash airline sales. Even if you see a round-trip flight to Ibiza going for $700 instead of $1,000, that still may be significantly more than you would normally spend if you were to simply stick with your original plan of going to the Grand Canyon.
Be Flexible
If you're willing to keep a flexible schedule, you could see substantial summer savings on flights that depart during non-peak days and times. As long as you're not too rigid about what specific dates you want to leave for your trip, it could result in extra pocket money for you.
Pack Thoroughly
Forgetting small items like sunblock, a hairbrush, or soap might not seem like a big deal, but stopping by the airport stores to purchase these things can cost you a pretty penny. Items that would normally be low-cost are generally much more expensive at airports. Do yourself a favor by creating a comprehensive packing list that will prevent you from leaving the essentials behind.
Meal Prep
Don't plan to eat out every day of your trip; this will only add up in the long run. Scout out the grocers nearest to your accommodations and plan to bring nonperishable foods with you on your trip. Additionally, a small and budget-conscious appetite will prove to be a money saver.
Use Discounts
Do you have a AAA membership or other discounts that will be applicable to your vacation expenses? With the right discounts, you could purchase car rentals, hotel stays, tours, and fun activities on the cheap. Now would also be the right time to use your credit card points to reward yourself for being a loyal customer.
Summer Savings FAQs
How else can I maximize summer savings while on vacation?
Use cash instead of credit. Limiting your budget to only the cash that you brought on the trip can help you stay within the budget that was originally allotted for the vacation.
Keep track of how much you've spent. One of the easiest ways to go over your vacation budget is to lose track of how much you've spent so far on the trip. To avoid this, it can be useful to keep track of how much has been spent during the trip & compare this to the total budget that you've allocated for the vacation.
Stick to free activities. Some of the highest vacation costs can stem from activities and services that are marked up & marketed to tourists on holiday. Rather than going through a travel or tour company to book additional services while on vacation, why not try out free activities in the area first?
Is a staycation the key to summer savings?
While a summer vacation can be appealing, the cost of one can be the exact opposite. Americans spend an average of nearly $2,000 to take a summertime trip, and with the economy now looking to tip toward recession again, this may be an extra expense that many American cannot afford in the next few years. A great alternative that can yield significant summer savings can come in the form of a staycation, or a vacation where different activities are tried out at home rather than travelling.
New Era Debt Solutions has settled more than $250,000,000 dollars of debt since 1999 and wants you to be our next success story. If you need assistance achieving financial freedom, contact one of our friendly counselors at New Era Debt Solutions to learn more about finding the debt relief option that best fits your needs and budget. Our counselors are with you every step of the way.