Proactive Ways to Banish Debt on a Limited Budget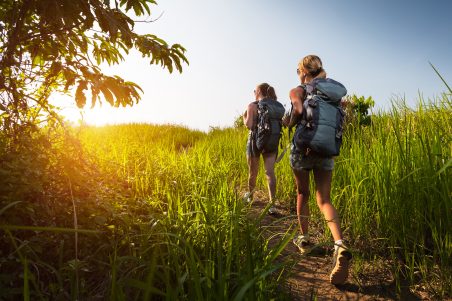 If money tends to burn a hole in your pocket, then we have a couple ways to help you banish debt while living on a limited budget.
Find (or make!) a friend
Do you have a friend who's a hairdresser? Or someone who can help you fix a leaky faucet? Sometimes our friends are the best people we can turn to when we need help. Good friends will help you out or at least give you a good deal. The rise of the so-called "sharing economy" has brought a wave of new options for trading services or putting your own assets and skills to work. You've probably heard of the major players like Uber and AirBNB. Another website, Simbi, helps people trade services, no dollars required.
Say goodbye to the gym
The gym is common low-dollar expense that many of us keep but never actually use.  Sure, it's only $20 per month, but that $20 could be dinner, a movie, or a tank of gas. There are plenty of cheap resources available to help you manage your health and stay in shape. YouTube alone provides thousands of free workout videos and you can take a run – fine, a walk – for free. Take advantage of local parks, beaches, bike paths, and hiking trails to maintain an active lifestyle instead of spending on the gym.
Make a plan for the holidays
Holiday spending may not always be calculated into your budget, and it can be difficult to plan for. The best course of action is to estimate your expenses and budget for the holidays before they arrive. Determine how much you will spend total; breakdown cost per person and set a spending limit. Not all holiday gifts need to be pricey – the best gifts come from the heart. Baking or putting your skills to good use can be a great way to manage your expenses during the holidays. If you're on a tight budget, try small but useful DIY gifts like a mulled wine kit with a bottle of wine. Are you great at baking cookies or knitting scarves? These gifts are still appreciated – you'll save money, but make sure you set aside some time to create and assemble them.
Coffee in the kitchen
Is it necessary to pay for that cup of coffee every morning? If you feel that you can't do without your morning caffeine, then get it to-go from home instead of the shop you frequent. When you add up the total annual cost of your coffee habit, you might see an opportunity to redirect that spending elsewhere. Can coffee be cut out of your budget? Chances are, it can be. That $5 you spend on coffee, snacks, or a quick bite to eat could be saved each day to give you $150 at the end of the month. Does that coffee still sound like a good idea?
Sell things you don't use anymore
Some of us have things we don't use and they pile up before we decide their fate – handbags, shoes, gadgets… It can be worth selling your gently-used or unused items online using platforms like eBay, Craigslist, Poshmark, or your local consignment shop. Websites and businesses like these are a useful tool to make some extra money that can be put toward paying off your debts.
It can be difficult to navigate your finances when you're burdened by debt. It's important to be proactive in minimizing costs, even when you're on a budget. If you're struggling with debt, please contact us so we can guide you to the debt reduction option that's best for you.