New Era's List of Money Saving Tips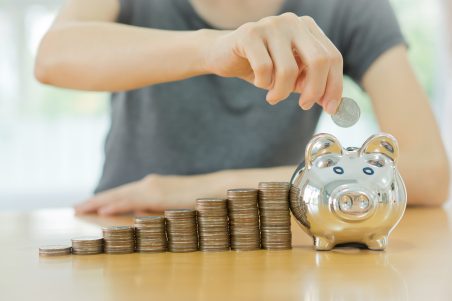 New Era has gathered a list of money saving tips that you can start doing now to save more in the long-term. Increase the dollars in your bank account without depriving yourself and get in the habit of making smart decisions with your money.
1. Save it for a rainy day (or an emergency)
Coffee is getting pricier these days. That $5 you spend each morning may be better saved for when you need it most. You can easily make coffee at home if you can't live without your morning cup of Joe.
Consider this: buying a $5 cup of coffee 365 days a year would total $1,825. We doubt the majority of people are using $5 on coffee every single morning but think about where else you spend $5 a day. Lunch? Drinks after work? Some of these purchases well exceed $5, which means you have the opportunity to save even more at the end of the year. Start putting that $5 away instead of spending it on things you can easily do/make yourself.
2. Stop buying, start selling
We all know eBay and Craigslist have been around for a while, but there are also a growing list of apps that give you the chance to sell your stuff with locals. You can make some extra cash getting rid of the items cluttering your home. If you're trying to unload furniture or general "stuff", try the apps LetGo or Close5. For clothes, try Poshmark or Tradesy.
Set a "waiting period" to mull over a purchase before any big spending. Do you think you need a week? Two weeks? A month? It's safe to say that if you know you don't want the item after a week, you can do without it. If you're still thinking about it though we suggest waiting a little longer.
3. Make lists
Lists can work wonders for some people. Are you the type of shopper who goes to the grocery store and fills your cart too high even though you were only going to get a jar of peanut butter? Take advantage of old-fashioned pen and paper to make sure you stick to buying what you need for the moment (or use your phone – technology can be extremely helpful here with notes, apps, and list trackers).
4. Cut commute costs
Are you one of the brave who faces down rush hour traffic, Monday through Friday, with the rest of the commuter populace? There are several ways to cut back on commuter costs like ride sharing, carpooling with coworkers or neighbors, taking the train, and many more. Commuting can put a lot of wear and tear on your car and it can be costly to keep up maintenance to ensure it's safe to drive. Gas prices can be unpredictable and can rise at any time, which means more money being used to fuel your commute.
Money Saving Tips FAQs
Should I Cancel Subscriptions and Memberships?
One of the easiest tips for saving money every month is to cancel subscriptions or memberships that are billed automatically at the start of each cycle. If you are struggling to keep spending within your budget, cancelling entertainment services such as Netflix or Hulu, working out at home instead of paying for a gym membership, or cancelling the Amazon Prime subscription can make it easier to save more each month.
How much is too much for a monthly phone plan?
Another money saving tip we end up giving a lot is regarding paying too much for your monthly phone plan. In 2022, there are a number of mobile phone companies that offer unlimited talk/text plans for less than $20 month. Cutting your phone plan down from a $50 or a $100 monthly fee can save you hundreds every year while still giving you similar, if not the same, cell phone service.
Experienced Help is Just a Call Away
We want to help you get your life back in becoming debt free and taking control of your finances. Please contact us for a free consultation if you've been burdened by debt.