New Era Celebrates Personal Finance Successes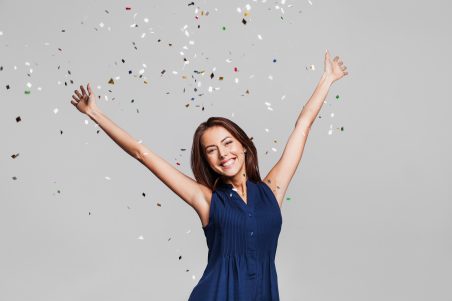 New Era Debt Solutions has been helping individuals achieve financial freedom and stability since 1999. One of the reasons we have been able to settle over $250,000,000 in debt is due to our friendly team, our personalized approach, and our desire to deliver the best results. This week, we celebrate our personal finance success stories by sharing the kind words our clients have said about us.
A Thank You to Our Clients
New Era wants to take a moment to say thank you to our clients for developing a trusting relationship with us to relieve them of their debts. It is not easy to make the call and travel the road to financial freedom. It takes dedication, hard work, and a lot of focus, but it pays off in the end. We appreciate all of our clients' time and devotion to creating a financially stable life for themselves and their families.
Our Happy Client Testimonials
Have you seen our reviews on the Better Business Bureau®? We are happy to hear the kind words and positive experiences that several of our clients have taken the time to write about. Take a look at what they have said about us below:
"These guys are the real deal! I was super impressed with their professionalism, thoroughness, knowledge, and communication." – Matt I.
"New Era helped ease a lot of the stress I had from my multiple monthly payments, and helped me get out of debt sooner than I would have thought. Always constant communication which I really appreciated. Thanks again!" – Jesus S.
"New Era Debt Solutions is a top-notch debt reduction and advisory organization! They answered all of my questions honestly, explained the risk/rewards of my situation, were extremely responsive, and a pleasure to work with in general. I referred them to my sister and would refer them to anyone who is dealing with debt issues!" – Robert M.
"I was so impressed with New Era – they helped me get everything paid off and really did everything they could to make the process pleasant and easy. I highly recommend them!" – Patricia S.
A Word from Our President
New Era Debt Solutions' President Dan Smith believes that a personal touch is what makes this company stand out from the others. Other debt relief companies have no problem taking an innocent person's money only to under-deliver on promises and results. Dan Smith has personally responded to our clients to thank them and wish them well in the futures.
It is our honor and pleasure to help individuals relieve the burdens of debt. We understand the difficulty of managing finances, especially if you have been dealt an unfair hand with unexpected financial burdens. New Era passes no judgments on our clients. Instead, we work with you to find a solution that is specifically designed with your needs and budget in mind.
Are you having trouble with your finances? New Era Debt Solutions is here to help. Contact one of our friendly counselors for a free debt analysis to begin living debt free.