Keep Your Seasonal Spending in Check Over the Holidays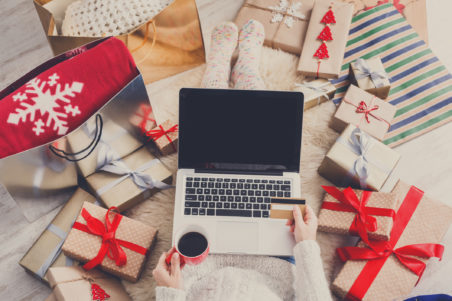 It's the most wonderful time of the year – it's time for office parties, holiday potlucks, vacations, and a host of other festive activities.
But if you're keeping a close eye on your budget, the holidays can pose a challenge to your finances. Here are 6 financial tips you can apply to your own life if you're trying to curb your seasonal spending:
1. Don't Cast a Wide Net
When it comes to deciding which of your friends will receive gifts this year, make your own Naughty and Nice list. Surely not everyone you know will be expecting a gift from you. Once you've come up with a list of those you absolutely must buy a present for, set a specific budget for each person on your gift list and stick to it.
2. Be Proactive with Price Research
Before you brave the shopping malls, look online to compare the prices of the items on your gift list. See what one store is selling your item for versus another or use price comparison websites like PriceGrabber to ensure you're getting the best deal. And always use coupons! Sort through your Sunday ads for coupons that just might get you some extra savings.
3. Set a Timer
Be strict about how much time you'll allow yourself to spend on holiday shopping. Limit your shopping to one day, or two at most. Plan out which stores you'll shop at and set specific lengths of time you'll spend at those places. Limiting the amount of time you spend at each stores will lessen the temptation to buy items you don't actually need.
4. Limit Presents for Yourself
While you're out and about, you'll probably feel the urge to buy something nice for yourself as well. Create some ground rules: You're not allowed to buy any new clothes or gadgets until you've either sold or donated your old ones. Accumulating more stuff will just crowd your closet and living space plus you may feel buyer's remorse at the end of the day.
It might be difficult but it's important to train yourself to treat yourself a little less during the holidays. That means nixing some of your trips to the nail salon, saying "no" to that new but expensive coat you've been eyeing, and opting for water instead of an expensive beverage when you go out with friends.
5. Buy Experiences and Less Material Items
A great way to save money while giving your loved ones amazing gifts is to buy a fun experience for you and your friends. Instead of getting $20-30 gifts for each of your friends that they may or may not like, purchase a Groupon or LivingSocial coupon on an activity you can all participate in together. The options are limitless – you can spend your Saturday finding your way out of an escape room, taking a cooking class, trying out the new sushi place, or getting pampered at a spa.
6. Remember What the Season is All About
The commercialization of the holidays can make it difficult to remember that the holidays shouldn't be about presents and semi-annual sales. Keep your priorities in order – money is important of course, but the people you spend the holidays with is everything. Your loved ones will have happier holiday memories knowing how much time and love you gave them this season, rather than the price tags of the gifts they received.
New Era Debt Solutions has settled over a quarter of a billion dollars of debt since 1999 and wants you to be our next success story. If you need assistance achieving financial freedom, contact one of our friendly counselors at New Era Debt Solutions to learn more about finding the debt relief option that best fits your needs and budget. Our counselors are with you every step of the way.