How to Throw a Spooktacular Soiree on a Budget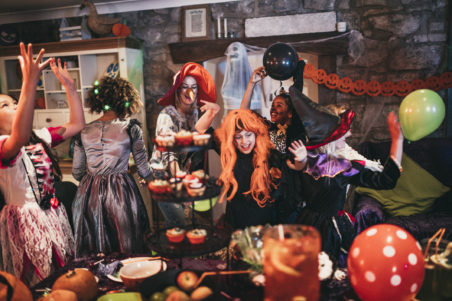 Every store you go into in October is filled with Halloween themed décor, food, and candy for sale. Putting your mortgage, rent, and other monthly payments before Halloween festivities is not always an easy task. Especially when you see everyone all over social media buying pumpkins and attending expensive Halloween attractions.
Studies show that Americans are expected to spend $9 billion on Halloween candy, costumes, and decorations alone. This is a very large amount since American household debt has reached over $13 trillion this year. The average consumer is found to spend $169.81 each on Halloween festivities, which can be out of reach while paying off other unsecured debt.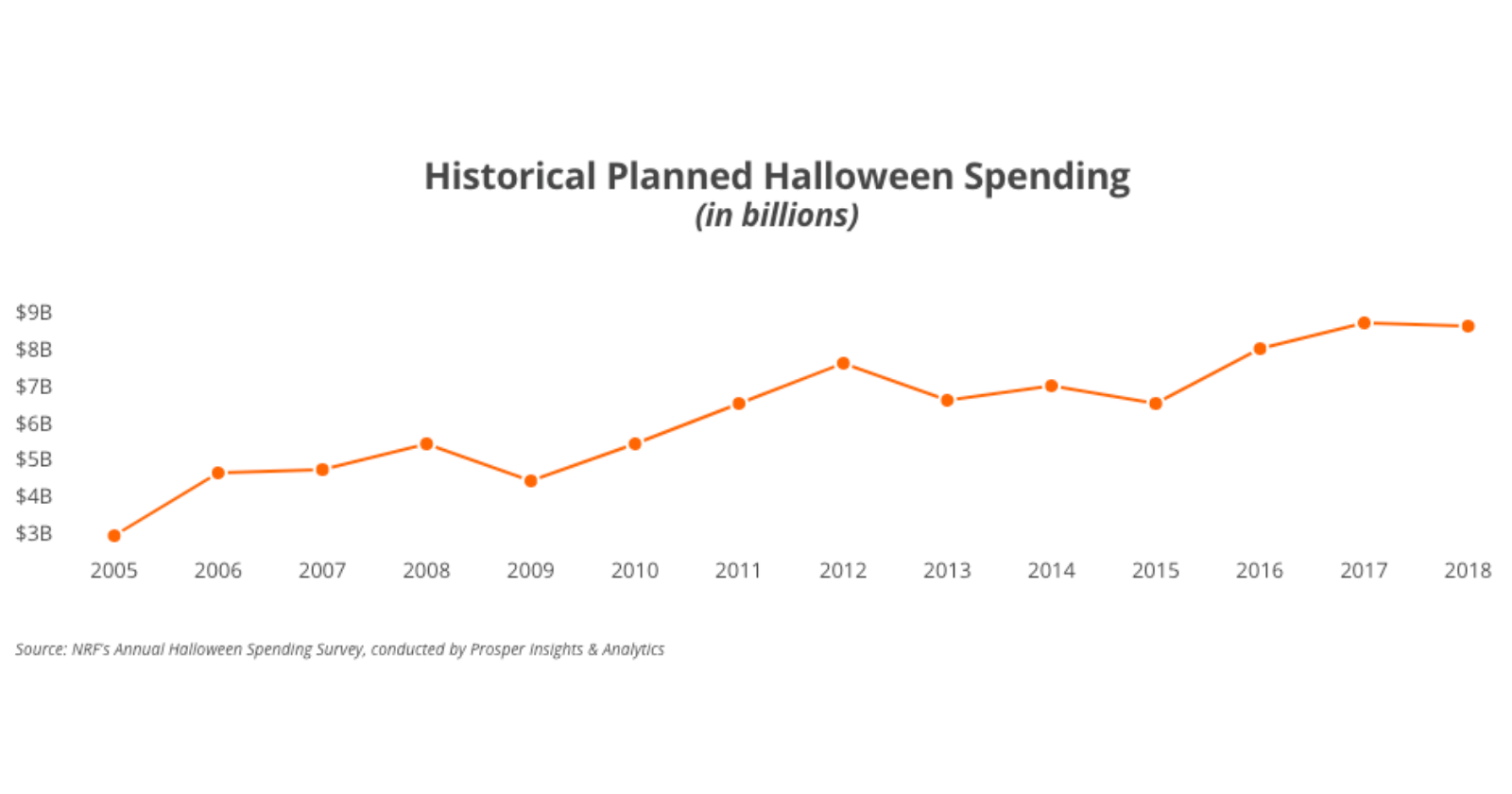 It is possible to save some money and resist your seasonal temptations by throwing your own budget friendly Halloween bash. Whether you are throwing a kid friendly or an adult only event, it can be a success without breaking the bank.
New Era Debt Solutions offers these frugal living tips for a scary good time:
Find a Thrifty Costume
Finding the perfect Halloween costume that will impress your guests can seem impossible, especially with the steep prices of Halloween stores. The average American is found to spend $70.81 on a costume each year. If the price tag of a new costume is too high, try making your own or finding a used costume at a thrift store. Websites like Poshmark, Swap, and Thredup are great options for buying a used Halloween costume. You may even be able to find some low-cost accessories to add on to a costume you create.
Makeup can be a huge money saver during the Halloween season. For example, you can put fishnets over your face and brush on green and blue eyeshadow, this will give you a mermaid scale effect in minutes. While putting some red lipstick "dripping" down your mouth will make you an instant vampire. Makeup is not only for women; men can add some eyeliner on their face in the shape of a scarecrow stitch and throw on a flannel. Thrift shops and makeup can make frugal living choices much easier.
Invite Your Friends With Style
Inviting guests to the party is a crucial element to throwing an event. If you want to send out personal invites, ditch the expensive party store invitations, and create your own. Although sending out mail means you will still have to pay for postage.
An easy way to avoid the costs of crafting and sending is to send digital invites. A text message is not as fun or specialized, but there are many websites that allow you to create personalized invitations online for free. Sites like GreenVelope, Punchbowl, and Evite all offer free options for the consumer that is rolling through the holidays on a budget.
GreenVelope has the most elegant design choices and offers a free trial of 10 invitations. Punchbowl allows you to send a whopping 75 free custom invitations, but they will have a sponsored ad attached. Evite is the most popular online invitation site, offering its users many free options. However, you will have to upgrade to the premium account if you wish to change the envelope color, add animations, or get rid of the sponsored ads attached.
Create Your Own Spooky Decorations
The average American spends $49 on Halloween decorations for their home. This is an unnecessary cost, when you can just get creative and use items you already own or can pick up at the 99-cent store. Stock up on cheap decorations that give you the best bang for your buck. Caution tape rolls and bags of fake spider webs cover a lot of ground and are also much more affordable than gravestones and fog machines.
If you are feeling creative, try making your own decorations. Adding bats to your trees is as easy as tying black ribbon around a branch and adding white eyes with paint. Drape your home with some spooky garland by stringing candy corn on string. Add an eerie touch to the house by spray painting some of your old candle sticks black.
Feed your Fellow Ghouls
If you are having a Halloween party at your home, a great way to save money is to make all of the Halloween food yourself. Decorate some cupcakes to look like monsters and pumpkins or put a twist on pigs in a blanket by making them look like mummies. If baking is out of your element you can easily decorate Twinkies with frosting to look like ghosts. Try adding some candy corn to a bowl of Chex Mix for a spooky twist on a classic. You can also bake plain cookies or cupcakes and have a decorating contest.
If you want to save money and supply more snack and meal options, make the party a potluck. By having everyone bring a dish, you will also ensure that there is something that fits everyone's diet concerns. If you are throwing an adult soiree, then you may want alcohol. This can be a hefty expense if you are footing the bill yourself. A simple solution to this problem is to mention the party is BYOB (bring your own booze). This way you will receive a larger variety of drinks with a more well distributed cost and may even have left overs to enjoy.
Play Party Games 
If you are paying off debt, hiring an entertainer for your party is out of the question. By opting out on the band and choosing to play Halloween party games, you will create fun interactions while staying on budget. Get crafty and create some games out of things you already have around the house or can access for cheap.
Do you have old paint cans collecting dust in the garage? Paint the cans to look like monsters. Get a pumpkin and make a game of pumpkin bowling. Draw a ghost on a poster board and play a round of "pin the boo on the ghost". Throw on some Halloween jams and start a game of freeze dance or musical chairs. Classic games with a seasonal twist are guaranteed to get the party started.
New Era Debt Solutions has settled more than $250,000,000 dollars of debt since 1999 and wants you to be our next success story. If you need assistance achieving financial freedom, contact one of our friendly counselors at New Era Debt Solutions to learn more about finding the debt relief option that best fits your needs and budget. Our counselors are with you every step of the way.