How to Handle Your Finances During Disaster Recovery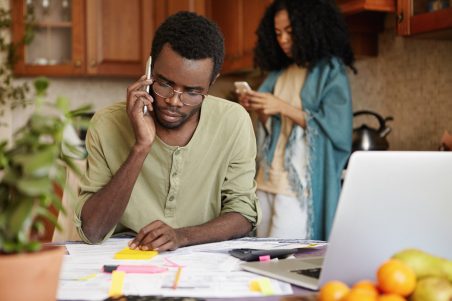 With the recent Thomas Fire and mudslides creating disaster throughout Ventura and Santa Barbara Counties, your finances may be stretched thin. If you were burdened by debt before these disasters struck and you were impacted by them, then you may be wondering when any sense of relief will come. New Era has a few tips to help you get a better handle on your finances during disaster recovery.
Make some phone calls
If you were in a disaster area, you may be eligible to make later payments without additional fees. This can apply to mortgages, student loans, and other bills. Some credit card companies may offer the same benefits, but you will need to get in touch with them to determine their flexibility. Contact companies to ask for more time or leniency on the payments you know you can't easily afford at the moment.
Take advantage of relief assistance
It can be difficult for some people to ask for help even in the toughest of situations. Take advantage of the aid available to you whether it comes in the form of cash, household items, or temporary housing – every little bit helps. Reach out to family, friends, and don't be afraid to ask for help, especially because the disaster wasn't your fault.
Devise a long-term strategy
One can only imagine the emotional and financial burdens you are experiencing during a time of uncertainty and loss. Developing a long-term plan for your finances can help you get on the right track while trying to resolve any other issues that arose as a product of the natural disaster. Take a look at various debt relief programs and options to see what could be beneficial to you. Looking at a debt settlement program can give you a sense of relief because counselors negotiate for you so you owe less money. This may be the best time to make a financial change that will alleviate your existing debt.
Keep track of everything
Did you have a call with one of your creditors? Have you misplaced receipts with disaster costs? Keep a detailed record of your finances, phone calls, or anything that could benefit you for the purposes of disaster relief. With a backup of this information, you can easily keep track if there are disputes later. This will also make it easier on you if you feel you are being treated unfairly and need to file a complaint. You can contact the Consumer Financial Protection Bureau if you are having a difficult time reasoning with a lender or debt collection agency.
Take action
As trying as it may be to focus and accomplish goals at this time, it is crucial to take action. Make lists and productively work to cross items off that will help you get back on track. You can't make progress without doing a little bit of research and goal-setting.
If you are dealing with the harsh realities of debt, New Era Debt Solutions wants to get you on the road to financial freedom. Contact us today for a free consultation and one of our counselors would be happy to discuss your options with you.