Fun Activities that are Free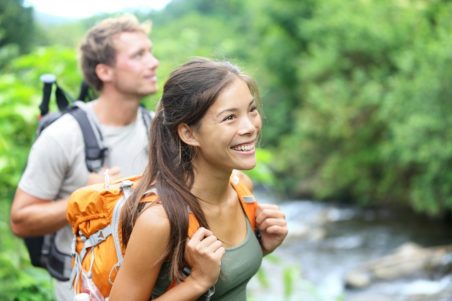 Many people think that in order to have fun, they have to spend money.
That couldn't be farther from the truth! There are many fun activities that you can do for free. A lot of people get stuck spending money that they could be saving because they don't realize all the free activities that they are missing out on.
If your money is tight, or you are in debt and need to cut back on spending, check out some of these activities that will fill your days with exciting new adventures without spending a dime.
Go to the Beach
If you live on the coast, the beach is a great place to get away and relax. The sound of the waves crashing in the ocean, the sand between your toes, and the sun beaming down on you- no money can buy the sensation that going to the beach provides. If you are having a stressful week, or want to have a fun family day with your kids without having to break the bank, the beach is the perfect place to go. Bring a blanket, some towels, a swimsuit, and sunscreen, and enjoy a day in paradise.
Hiking
Hiking is a great way to get outdoors and enjoy the fresh air as well as the beautiful scenery that nature provides. There are so many different hikes, why not try them all? Not only are hikes free, but they are also a great form of exercise. The best way to stay in shape is to have fun while doing it. You can even go for family hikes and teach your children about the different plants that grow in your area. Hiking is beautiful, peaceful, and free.
Check Out Free Museums
If you live in the LA area, there are actually a number of museums that you can visit for free. Take a look at this list of free museums, or free museum days, from TimeOut.com. Museums are a great place to learn and discover new things. If you have kids, it is a great way for them to learn about art, history, and even technology. There are museums for all different topics. If you, your date, or your child are particularly interested in a specific topic, what better way to learn more about it than to visit a museum that specializes in that topic? Museums are a great way to see and learn new things. Take advantage of free museums, especially if the museum you are interested in is only free on specific days.
Game Night
Have your friends over for a game night! Gather some old board games or ask your friends to bring their favorite board games. Game nights are great for bonding with close friends or getting to know new friends better. It is a comfortable evening in that will provide fun memories for years to come. You can hold weekly, or even monthly game nights. Game nights are also great for a romantic evening in with your significant other. You can have a bottle of wine while you try to beat each other at your favorite childhood board games. Since they are great for any age group, game nights are a fun and affordable way to have an evening that your friends and loved ones will enjoy.
Explore Free Botanical Gardens
While some botanical gardens cost money, there are many botanical gardens that you can visit for free. Botanical gardens are filled with colorful flowers as well as different types of plants that you may have never seen before. It is exciting to explore the gardens to see the many different wildlife species that come in various shapes and sizes. The diversity that is found in these gardens is what makes them so much fun to visit.
If you are on a budget and are sick of staying home and doing nothing, check out these activities that are fun and free. Just because you don't have money to spend doesn't mean you have to be bored and miserable. Get out and explore the beautiful area that you live in.
Although getting out of debt is never easy, your friends at New Era Debt Solutions never want you to stop having fun. If you are drowning in debt, and are looking for a lifeline contact us today. We want to discuss your debt settlement options with you so that you can get back to living your normal debt free life.