Fresh Financial Start in the Fall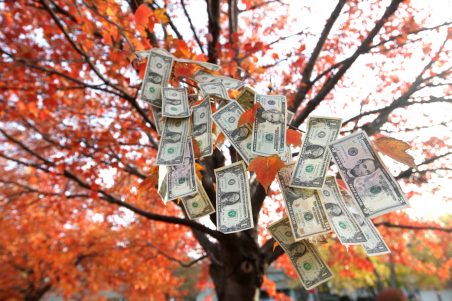 There is something about the fall season that inspires fresh starts and changes. As someone looking to give your finances the fresh start they deserve, autumn is a great time to create new habits and tackle your personal finance goals. New Era Debt Solutions reveals why you should use fall as an opportunity to get your finances on track instead of putting them in hibernation mode.
Take a Lifestyle Approach
When you consider making small changes in your lifestyle, you notice the big impacts over time. Though resolving to immediately stop using your credit cards, putting a halt to buying things you don't need, or removing several items from your budget are all noble efforts, they may only produce short-term success. Commit to making one small change each month. The smaller the change, the easier it is to commit to.
Think About the Seasons
Consider the amount of change that occurs in a season. The leaves do not change color overnight and the temperature slowly starts dropping over the span of a few months. Your finances will adapt to a similar process. It is small habits and actions that will reveal progress. The subtle changes in the weather can be a great indicator that you need to make some changes in your life. You can start achieving your goals and watch your progress develop. All you have to do is start!
Adjust Your Budget
Can you expect certain costs to increase or decrease during the fall and winter months? Adjust your budget accordingly to ensure your finances are accurate each month. A proactive approach helps you efficiently manage your finances. It is also crucial to fit unexpected expenses into your budget when the leaves start to change color. For instance, if your heater needs repair this winter, you want to be prepared for the cost or a short-term solution until you have the funds needed for the fix.
Prepare for the Holidays
Though it may only be September, organization will only prepare you for financial success during the holidays. Determine if it would be wise to develop a holiday spending plan now and start making small purchases up until it is time to stop shopping. Consumer finances can take a big hit over the holidays and preparing for the costs sooner rather than later will work in your favor. Implement long-term habits that will last you before, during, and after the holiday rush.
Start Making Resolutions
If you think it is too early to begin discussing New Year's resolutions, bear with us on this one. You don't have to wait for the beginning of the year to exact change in your life. A new season is a reminder that there are always beginnings and opportunities available throughout the year. What do you want to do differently to get back on the right track? What is your ideal situation? Ask yourself these questions when trying to pinpoint your immediate wants. Your health and well-being also play a crucial role in your finances. Make sure to use this season as the chance to instill healthy habits in yourself and surround yourself by like-minded individuals.
Are you looking for a financial fresh start this fall? Contact one of our friendly counselors at New Era Debt Solutions to learn more about finding the debt relief option that best fits your needs and budget. We look forward to getting to know you and creating a plan designed just for you. Our counselors are with you every step of the way.