Don't Settle for Less; Choose the Best Financial Relief Option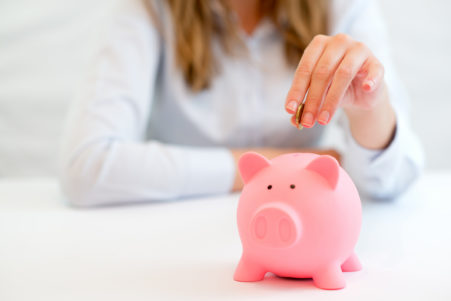 For many people, it's easy to slip into credit card debt. In fact, information from the U.S. Census Bureau and the Federal Reserve reports that more than 40% of households are held up by credit card debt, with the average American family holding balances of just under $6,000.
Unfortunately, credit card debt isn't one of those problems that will resolve itself. That's why New Era Debt Solutions urges our clients to be proactive when it comes to taking control over their finances. So before throwing in the towel and filing for bankruptcy, consider these four other debt relief options:
Debt Settlement/Negotiation
Debt settlement by and large is the quickest and most cost-effective way to obtain debt relief. This strategy entails working with creditors to forgive certain amounts of your debt, meaning that you'll end up owing less in the long run. The good news is that this is New Era Debt Solution's specialty; we have several years of experience negotiating with creditors on our clients' behalf so that they can focus on getting out of the red.
Credit Counseling
This debt management option involves making monthly payments to a credit counseling agency. This agency will send these monies to creditors at low interest rates so that clients can pay off their debts that much more quickly. On average, these credit counseling programs take five to seven years to complete.
Liquidate Some of Your Assets
Parting with some of your most valuable possessions is not an easy decision but may be the best one for you at this time. If you have any stocks that you can sell, an extra car, or a vacation home you don't need, liquidating these assets can help you resolve some (or all!) of your debts.
Make Monthly Payments
This strategy can work, but only work if you do. If you have the determination and wherewithal to make minimum payments on your debts each month, this might be the right option. It will take a considerable amount of time to get where you need to be but some people can indeed pay their way out of debt by making the lifestyle changes necessary to get on financial track again.
Ask for Help
Depending on the kind of relationships you have with your friends and family, asking for financial help may also be a viable option. Ideally, they'll empathize with your situation and be able to loan you money at low or no interest. But don't ask for more than you need, and consider what your repayment plan will be when all is said and done.
New Era Debt Solutions has settled over a quarter of a billion dollars of debt since 1999 and wants you to be our next success story. If you need assistance in achieving financial freedom, contact one of our friendly counselors at New Era Debt Solutions to learn more about finding the debt relief option that best fits your needs and budget. Our counselors are with you every step of the way.