Debt Settlement in Tennessee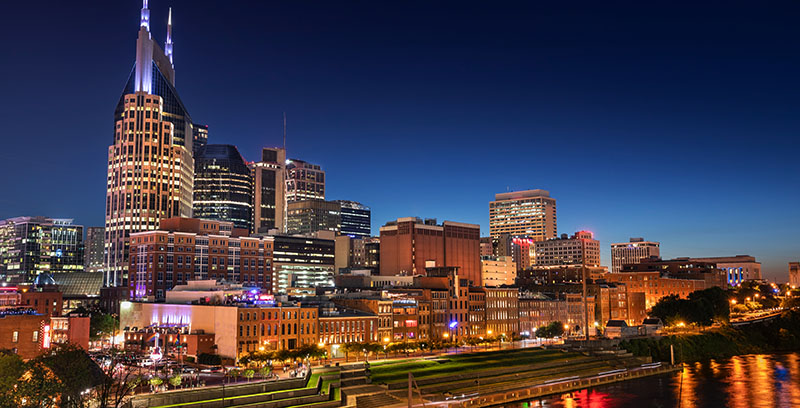 Consider Options for Achieving Debt Relief
These are some of the most commonly used debt relief programs in Tennessee. Read through them to get an idea of the different paths that can be taken to financial freedom.
1. Make Minimum Monthly Payments
Making minimum monthly payments may feel like it's helping to make some progress in reducing the debt, but in reality, it's one of the most costly options for getting rid of the debt. By continuing down this path, it may take you longer to pay off that debt than it would with any other form of debt relief.
2. Tennessee Debt Management Programs
Debt management plans or credit counseling programs offer debtors with advice and a plan for repaying their debts. Many credit counseling companies even take payments from debtors and then redistribute that capital to creditors on their behalf. Ideally, a credit counseling program should be free and may be able to reduce the interest rates in the process of repaying. These programs are often designed to take between 3-5 years to fully repay the debt and the interest, but are rarely seen through to completion.
The advantages with this form of debt relief is that it is often free, but the disadvantage is that it does not reduce the total amount of debt or interest that has to be repaid.
3. Debt Consolidation Loans in Tennessee
With a debt consolidation loan or credit card, a debtor ends up taking out a low-interest loan which is then used to pay off their other higher-interest debts. This form of debt relief can offer a substantial reduction to the amount of interest that the debtor has to repay over time, but it cannot reduce the principal debt and debt consolidation loans can be hard to qualify for since they carry heavy risk for the lender. On top of this, the low-interest rates that are offered with these types of loans tend to be promotional deals that only last a limited time, so if the debt is not paid back within the promotional time period, the interest rates return to their normal highs.
4. Debt Negotiation or Tennessee Debt Settlement
Debt settlement is a form relief that involves negotiating with creditors to reduce the total debt balance and interest rates being applied to the debt. With a lower principal balance, debt settlement can be a faster option to financial freedom than both debt management or debt consolidation which only reduce the interest. If your creditors are willing to negotiate, debt settlement can offer the least costly and potentially quickest path back to even.
5. Filing for Bankruptcy in Tennessee
Bankruptcy may be inevitable for individuals who continuously find themselves in trouble with debt. In filing for bankruptcy in Tennessee, a debtor is cleared of the responsibility of repaying some or all of their debt, but at the cost of having a marked credit profile for years to come. Bankruptcy can be a viable option for debtors who have creditors that are no longer willing to negotiate a settlement deal.
How Does the Debt Settlement Process Work in Tennessee?
Debt Settlement works by negotiating with creditors to secure a settlement deal to repay all of the debt and interest that a debtor owes. As long as creditors are willing to strike a deal, debtors can knock off up to 50% of their principal debt through a debt settlement program and get the interest rates reduced in the process.
This is different from the way consolidation and debt management relieve debt as they can only treat the interest rates, whereas settlement can uniquely offer drastic decreases to the principal debt balance. With a lower balance to repay, Tennessee Debt Settlement can provide a much faster alternative to freedom from debt than either consolidation or counseling.
Debt Settlement is an effective form of debt relief because a majority of credit establishments are willing to accept a reduce payment on the debt in the form of a settlement rather than lose the entire debt if the debtor decides to file for bankruptcy instead of repay it.
New Era negotiators debt experts have years of experience at securing awesome settlement deals in Tennessee, but the offers don't last forever. In our experiences, the clients who end up being the most successful in debt settlement are the ones who are willing to respond immediately.
Types of Debts Eligible for Settlement:
Department store credit accounts
Credit cards from major creditors
Signature loans & cards
Personal credit lines
Old judgments/repossessions
Defaulted, student loans from a private lender
Other forms of unsecured debt
Types of Debts Not Eligible for Settlement:
Student loans from the federal government
Mortgages on homes & real estate property
Auto loans
Healthcare costs & medical bills
Credit union debts
Other forms of secured debt
These lists are not exhaustive. Get in touch with a Tennessee debt counselor for more information.
Tennessee Debt Settlement Services by City
Knoxville Debt Settlement
Chattanooga Debt Settlement
Clarksville Debt Settlement
Murfreesboro Debt Settlement
Jackson Debt Settlement
Johnson City Debt Settlement
Franklin Debt Settlement
Bartlett Debt Settlement
Figure Out Where You Stand
Do you have a legitimate financial hardship condition?
A majority of debtors in Tennessee have found themselves in a tough financial situation because they lost their income, accrued medical bills they could not pay, or got a divorce/separation that cleaned out their accounts. Each of these situations constitutes a legitimate financial hardships which anyone can encounter through no fault of their own, but any one of these events can create serious imbalance on a household budget.
If you are in over your head due to a hardship circumstance and you're looking for a better alternative than filing for bankruptcy in Tennessee, then Debt Settlement could provide you with an ethical and honest path to attaining freedom from your unsecured debts.
Are You Committed to Getting Relief from Debt?
To be clear, a debt settlement program is not a "free ride" for those who are looking to skip out on paying their bills. Debt Settlement is an aggressive approach to debt relief that can present an occasional challenge for those involved. Your level of commitment in staying the course is often the biggest factor in determining how successful the settlement program is.
For those who are willing to see it al the way through to the end, debt settlement cis an option that can relieve your financial difficulties at a lower cost and within a lesser time than nearly any other form of debt relief.
Is Most of Your Debt from Credit Cards?
Most types of unsecured debt can be reduced through debt settlement such as personal lines of credit, repossession deficiencies, signature loans, department store cards, financing contracts, and other miscellaneous bills. However, the biggest reductions through settlement are usually obtained with credit card accounts. So, if a good portion of your debt is from unsecured credit cards, you can usually anticipate a good result from enrolling in a debt settlement program.
Can I Trust New Era?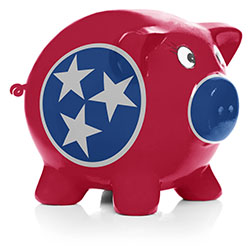 When looking for a debt settlement company, the best thing you can before you begin is ask them these 14 important questions. We also always recommend checking out the company's Better Business Bureau (BBB) profile to view their ratings, complaint history, and to get a feel for the average customer experience for consumers in Tennessee.
For reference, New Era Debt Solutions is has an A+ rating with the Better Business Bureau. Our team of debt negotiators has been helping  consumers across the state of Tennessee become debt free for over 20 years now. We've settled more than $250,000,000 during this time and worked with thousands of clients from all over the United States. But you don't have to take our word for it; just head over to our Testimonials page to see what past clients have had to say about our services.
Here's what makes New Era different:
 No Upfront Fees. With debt settlement, no fees should be charged until the entirety of the debt has been settled. Billing after completion is not only an ethical way to settle debts for clients, it's also the only legal way as per an FTC ruling effective October 27, 2010. Debt Settlement companies cannot legally charge fees for their service until they've settled the debt. Period.
No "additional" or "hidden" fees. Some debt settlement firms try to circumvent this law by charging for extraneous things such as: administrative fees, signing fees, consultation fees or other hidden fees. Good guy debt settlement companies, such as New Era, will never charge you these types of additional fees, but only charge a settlement fee which does not have to be paid until the debt is settled.
End-to-end service. Many "debt settlement" agencies you may come in to contact with with are only sales representatives who sell or pass your account off to a third party to handle the settlement itself. This creates a problem where your financial data is being passed between a number of different sources and the sales agent, who you might have believed is trying to settle your debt, may actually have little control or even interest in how well your debt is settled in the end. You should always look for a company such as New Era who will handle your account from start to finish with an in-house team.
Experience. When the sub-prime mortgage industry crashed in the 2000's, many mortgage industry professionals re-geared their businesses to settle debts instead. These newer settlement companies lack the experience and the connections needed to land the best settlement deals. When looking for a company to settle your debts, you should find a firm that's at least been around the block a few times and has settled enough debts to amass a solid track record with their clients. For example, New Era Debt Solutions has been in the settlement industry since 1999 and our experts have settled over $250,000,000 in debt for our clients in those 21 years.
Attain Freedom from Debt with New Era Debt Solutions
Get a FREE analysis of your Tennessee debt today. An experienced debt relief professional can show you how much time and money you can save with the right debt settlement program. Contact New Era Debt Solutions to get started.