Debt Settlement in Pennsylvania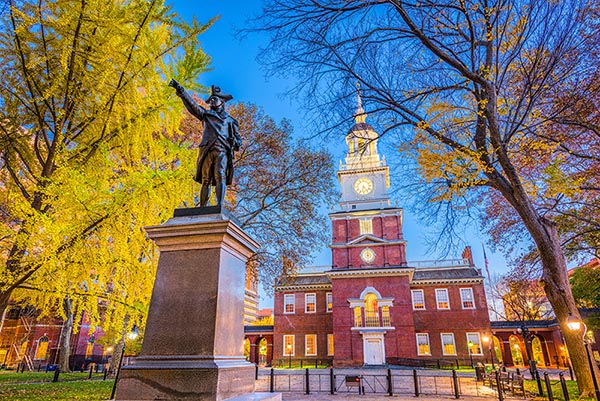 Pennsylvania Debt Statistics & Laws
Despite being in one of the most expensive areas of the United States, the average income per household in Pennsylvania is over $2,000 lower than the average across the country. The state has close to 7% unemployment and a 15% rate of poverty among its citizens. Philadelphia and Allentown both have an unemployment rate that is over 10%, where Pittsburgh's rate is lower than 8%.
Compared to the national average, Pennsylvanians carry around $600 less in credit card debt and have better credit scores. Consumers in Pennsylvania owe less than the national average in almost every type of debt other than student loan debt.
Pennsylvania has specific laws in regard to debt relief and collection that include consumer protections such as:
100% Wage Protection.
A maximum rate of interest that a collection agency can charge is 6%.
Statute of Limitations of 4 years for oral agreements, written contracts, promissory notes, and 6 years for open credit card accounts.
Original and collecting creditors must adhere to all aspects of the Fair Debt Collection Practices Act (FDCPA), with the exception being for provisions dealing with required disclosures. One example of this is that the original creditor is not required to verify the validity a debt.
Learn More About Pennsylvania Debt Settlement
How Does Debt Settlement Work?
How Does Debt Settlement Work in Pennsylvania?
In general, the process of debt Settlement relieves unsecured debt by getting the creditor to agree to settle for less than the principal amount owed. Unlike consolidation or counseling, settlement can reduce the total amount of debt owed in addition to lowering the interest rates. Creditors nationwide are sometimes willing to accept payments of less than 50% of the original balance owed because they tend to receive nothing from a bankruptcy proceeding.
By negotiating down a huge portion of the principal balance, Debt Settlement can provide a much shorter road to becoming debt free when compared to debt consolidation or a debt management plan in Pennsylvania.
You can include the following types of debt in a New Era Debt Settlement Program: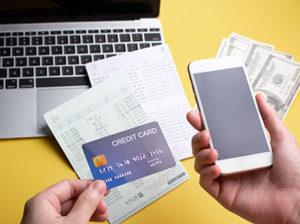 Credit cards
Department store cards
Signature loans
Personal lines of credit
Old repossessions
Other unsecured debts
Old judgments
Private student loans in default
The following types of debt do not qualify:
Home mortgages
Federal student loans
Car loans
Other secured debts
Credit Union debts
Medical / Hospital bills
This list of qualified/unqualified debts is not exhaustive. Make sure to check with your Pennsylvania debt counselor if you have any questions about debt settlement in Philadelphia County, Allegheny County, Montgomery County, or any other region of the state.
Pennsylvania Debt Settlement by City
Pittsburgh Debt Settlement
Allentown Debt Settlement
Erie Debt Settlement
Reading Debt Settlement
Upper Darby Debt Settlement
Scranton Debt Settlement
Bethlehem Debt Settlement
Bensalem Debt Settlement
Lancaster Debt Settlement
Consider Your Debt Relief Options in Pennsylvania
Below are brief descriptions of the most commonly used strategies of debt relief in Pennsylvania.
1. Continue making minimum monthly payments.
If you can make minimum monthly payments, you may feel you're doing the right thing by continuing that same path. But this just maybe the worst strategy of debt relief.
2. Credit Counseling or Debt Management.
Credit counseling is a debt management program in which you make a single monthly payment to a credit counseling agency. In turn, that agency distributes the money to your creditors on your behalf, ideally at lower interest rates so you can pay off the debt faster. You still end up paying back 100% of your debt plus interest. These programs are designed to take 3 to 5 years and have very low completion rates in Pennsylvania.
3. Debt Consolidation.
With debt consolidation, you take out a larger, low-interest loan and use that money to pay off your higher-interest unsecured loans. This leaves you making a single monthly payment that is – in theory – lower than what you were paying for all your credit card and other unsecured loans.
4. Debt Settlement or Debt Negotiation in Pennsylvania.
Debt settlement differs from the first two options in that the actual principal balance you owe is negotiated downward. Because you end up owing less, debt settlement is generally a faster and less expensive debt relief option than either debt counseling or debt consolidation.
5. Bankruptcy.
For the individual who cannot meet his or her debt obligations, bankruptcy may be inevitable. A formal declaration of bankruptcy stops the creditor collection process, and the debtor no longer owes some or all the unsecured debt.
Pennsylvania Debt Settlement FAQs
Is Your Financial Hardship Due to Legitimate Reasons?
Most debtors in Pennsylvania find themselves in financial trouble because of a loss of their primary income, accumulation of student debt, or a bad divorce / separation. These situations create legitimate financial hardships that can happen to anyone at no fault of their own.
If you are looking for debt relief solutions in Pennsylvania but don't want to declare bankruptcy, then Debt Settlement can provide an honest and ethical debt relief alternative.
Is Debt Settlement a Simple Form of Debt Relief in Pennsylvania?
Debt settlement is not your typical debt relief solution. Your level of commitment to staying the course, especially when the slope seems too steep, often determines how successful the program is in helping the debtor achieve freedom from debt. For those who are willing to see it through to the end, Pennsylvania debt settlement can give you the fastest & least expensive solution to becoming debt free.
Is the Majority of Your Debt from Unsecured Credit Card Accounts?
Most types of unsecured debt can be negotiated, including lines of credit, signature loans, repossession deficiencies, financing contracts, department store cards, miscellaneous bills and more. The deepest discounts, however, are usually obtained with credit card debts; so, if most of your debt load is comprised of credit card debt, you can anticipate good results from the Debt Settlement strategy.
What is the Fair Credit Extension Uniformity Act?
The Fair Credit Extension Uniformity Act (FCEU) is a Pennsylvania state law that was enacted to help regulate the practices of debt collectors within the state. The act prevents collectors from lying, threatening, or harassing debtors. Additionally, this law created restrictions on when debtors can be contacted, how they can be located, and who debt collectors can inform of the debt's existence.
Can Wages Be Garnished in Pennsylvania?
When it comes to debts on unpaid Pennsylvania taxes, the Department of Revenue within the state is authorized to use wage garnishment to collect on the delinquent payments of taxpayers. What's even worse is that the department does not have to obtain a court order to carry out the garnishment.
How Do I Know I Can Trust New Era for Debt Relief in Pennsylvania?
We always recommend checking with the Better Business Bureau (BBB) to see a company's rating and complaint history with consumers in Pennsylvania as a preliminary step. New Era Debt Solutions has an A+ rating with the BBB. Another important thing you can do is ask these 14 important questions that will help you determine if they are a legitimate debt settlement firm or just giving you the run around.
New Era has been helping Pennsylvanians relieve debt for nearly 20 years now. We've settled more than $250,000,000 in debt and worked with many clients to help them with debt settlement in Philadelphia, Pittsburg, Allentown, and many other cities from around the state. But you don't have to take our word for it. Visit our Testimonials page to read or listen to what past clients from Pennsylvania have had to say about our debt settlement services.
How We're Different from Other Debt Settlement Companies in Pennsylvania:
 No Upfront Fees. A Debt Settlement company should not charge you any fees unless or until they settle your debt. Period. This is not only the most ethical way to do business – per an FTC ruling effective October 27, 2010, it's also the only legal way to charge fees.
No "add-on" fees. Some debt settlement companies try to get around the law by charging administrative fees, signing fees, consultation fees and various other excuses to get money from you. Good guy debt settlement companies such as New Era charge only a settlement fee, which you do not pay until your debt is settled.
End-to-end service. Some "debt settlement" companies you may talk with are only sales groups who will sell or pass your account off to a different company to handle your settlement. This means your financial data is being passed around and the sales person has no control over – or interest in – how your debt is settled. Look for a company such as New Era who will handle your program from beginning to end.
Experience. With the crash of the sub-prime mortgage industry in Pennsylvania many new debt settlement companies headed by prior mortgage industry people suddenly popped up. These companies do not have nearly the experience or the relationships that lead to your best settlement deals. Look for companies who have been around long enough to amass a solid settlement track record. For example, New Era has been settling debts since 1999, and we've settled more than $250,000,000 in debt for our clients.