California Debt Relief
Looking for an experienced debt settlement firm in California? New Era Debt Solutions has helped thousands of California consumers gain freedom from their debt through low-cost, ethical channels of debt relief. Click the links below to learn more about debt settlement programs in California: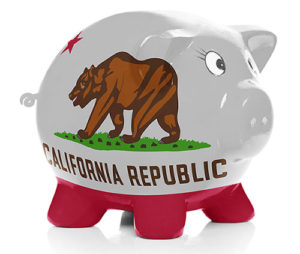 Give New Era Debt Solutions a call at 800.527.4421 for a free consultation on California debt relief options.
Make sure you understand how to succeed in a debt settlement program.
Explore the debt reduction options available that have helped other California residents be free of debt.
California Debt Statistics
Compared to the national averages, Californians carry a significant amount of debt from credit cards, mortgages, auto and student loans. The average California consumer owes close to $5,000 in credit card debt, over $300,000 on their mortgage, and over $55,000 in total from auto and student loan debts.
On the other hand, California credit scores average just over 660 which lands them in the top 30% of the list of average credit scores by state.
California Laws & Protections for Consumer Debt
The cost of living in California is one of the highest in the nation, but residents are offered a huge variety of debt relief services to rejuvenate their financial profile.
Credit card regulations in California are some of the sternest in all of the United States. The statute of limitations on collecting unsecured debts in California is only 4 years in length normally and 2 years in length for agreements made orally. This puts a limit on the time that creditors have to harass borrowers about their unpaid financial obligations.
California's version of the Fair Debt Collection Practices Act (FDCPA) extends further protection to consumers than the federal law as it prohibits anyone trying to collect on a debt from harassing or misleading the debtor rather than just the original creditor as with the national law.
Debt settlement in California can cover unsecured credit card debt. California consumers also have the right to refuse to pay a credit card bill if the statement has any errors on it.
With over 2 decades of experience, our team of expert debt negotiators in California is happy to assist you with debt settlement in Los Angeles, San Francisco, Sacramento, Ventura & other counties from across the state.
Effective Debt Relief in California
How Does Debt Settlement Work?
In general, Debt Settlement works by negotiating a payment for less than the original balance owed, also known as the principal, on your unsecured personal debt accounts. This process differs from Debt Consolidation and Credit Counseling in the way that it reduces the total balance owed, not just the interest rate.
Settlement works as an effective form of relief because most creditors are willing to accept payment for much less than what is owed as it is better than receiving nothing if the debtor defaults or files for bankruptcy.
Our team of negotiators at New Era Debt Solutions are experienced debt relief professionals that can help you settle your debts in in California.
The following types of debt can be included in a California Settlement Program at New Era:
Credit cards
Personal lines of credit
Private student loans in default
Department store cards
Signature loans
Old repossessions
Old judgments
Other unsecured debts
Debts That Can't Be Included for Settlement in California include:
Home mortgages
Federal student loans
Car loans
Other secured debts
Credit Union debts
Some Medical / Hospital bills
Popular Cities for California Debt Settlement
Long Beach Debt Settlement
Oakland Debt Settlement
Bakersfield Debt Settlement
Anaheim Debt Settlement
Note: This is not a comprehensive list of debts that can be included. Be sure to check with a debt counselor before signing up for a California debt settlement program.
Consider Your Options for Debt Relief in California
New Era Debt Settlement programs in San Diego, Santa Clara, and San Jose have had good results for clients in the past, but settlement is not the only option for debt relief that is available to California residents. Find out more about settlement and the other debt relief strategies that are commonly used in California below.
1. Continue making minimum payments to creditors monthly
If you are able to make minimum monthly payments, you may feel you're doing the right thing by continuing that same path. But this strategy is often the least efficient avenue of relief and can take years to pay off all the debt with tons of interest being accrued in the process.
2. California Credit Counseling or a Debt Management Program (DMP)
Credit counseling is a debt management program in which you make a single monthly payment to a credit counseling agency. That agency then distributes the payment to your creditors on your behalf. Ideally, this plan involves negotiating lower interest rates so the debt can be paid off faster than with just making minimum payments. Again, the downside here is that you still end up paying back 100% of the debt plus any interest built up. These programs are designed to take 3 to 5 years in California & have low rates of completion across the state.
3. California Debt Consolidation Loan
With a debt consolidation loan, the debtor takes out a low-interest loan and uses that capital to pay off other unsecured loans that have higher interest rates. This form of debt relief leaves you with a single monthly payment that is often much lower than what was being paid before as there is significantly less interest being accrued.
4. California Debt Settlement or Debt Negotiation
Debt settlement differs from the first two options in that the actual principal balance you owe is negotiated downward. Because you end up owing less, debt settlement is generally a faster and less expensive debt relief option than either debt counseling or debt consolidation.
5. Declaring Bankruptcy in California
For the individual who cannot meet his or her debt obligations, bankruptcy may be inevitable. A formal declaration of bankruptcy stops the creditor collection process, and the debtor no longer owes some or all the unsecured debt.
Debt Settlement in California FAQs
How long can you legally be chased for debt in California?
In California, the statute of limitations is four years for most types of debt including credit card debt, vehicle loan debt, medical debt, and mortgages. However, debts taken on through an oral contract have a two-year statute of limitations and state tax debt has a 20-year statute of limitations.
How does debt settlement affect my income tax in California?
When a portion of a debt is forgiven through the settlement process, the amount reduced is considered as taxable income by the IRS. In other words, if $50,000 is forgiven from a $100,000 debt, the $50,000 is treated as income for the debtor and is taxed as such. In situations where insolvency can be proven by the debtor, they may be able to wave the tax liability on the forgiven amount.
Do you have a legitimate financial hardship condition?
Many debtors in California become buried in debt because of a loss of income, medical issues, or divorce / separation. All three of these situations qualify as legitimate financial hardships that can happen to anyone through no fault of their own, and each one can spell serious trouble for your household budget.
A Debt Settlement program is not a "get out of jail free card" for people who want to skip out on paying their debts, but if you are feeling financially overwhelmed due to a hardship circumstance, and you're looking for an alternative to filing for bankruptcy in CALIFORNIA, then Debt Settlement can provide an honest and ethical debt relief alternative.
Are you committed to being free of debt in California?
Debt Settlement is an aggressive approach to debt relief, but it is one of the most effective ways of reducing your total debt in California, but settlement is only viable for those who are fully committed to clearing debt from their name. For those who are willing to stick with the program, California debt settlement can get you back to even more quickly and at a lesser cost than other forms of debt relief.
Is Your Debt in California Primarily from Credit Cards?
Most types of unsecured debt can be negotiated in California including lines of credit, signature loans, repossession deficiencies, financing contracts, department store cards, miscellaneous bills and more. However, the largest debt reductions are often found with credit card debt; so, if most of you owe is comprised of unsecured debt from credit cards, you expect good results with California debt settlement.
Can I Trust New Era?
One way of sorting out trustworthy debt settlement companies from the rest is to ask 14 important questions. Additionally, we always recommend checking with the Better Business Bureau to see what past California consumers have had to say about a company's service. New Era Debt Solutions is rated an A+ with the Better Business Bureau.
New Era has over 2 decades of experience helping California consumers attain freedom from debt. Our team has settled more than $250,000,000 in debt and worked with thousands of satisfied clients. But you don't have to take our word for it; visit our Testimonials page to check out what past clients have had to say.
Why We're One of the Best Debt Settlement Companies in California:
No Upfront Fees. You should never be charged any fees from a California Debt Settlement company until they've settled the debt. Period. This is not only the most ethical way to do business – per an FTC ruling effective October 27, 2010 – it's also the only legal way to charge fees.
No "add-on" fees. Some debt settlement companies try to get around the law by charging administrative fees, signing fees, consultation fees and various other excuses to get money from you. Good guy debt settlement companies such as New Era charge only a settlement fee, which you do not pay until your debt is settled.
End-to-end service. Some "debt settlement" companies you may talk with are only sales groups who will sell or pass your account off to a different company to handle your settlement. This means your financial data is being passed around and the salesperson has no control over – or interest in – how your debt is settled. Look for a company such as New Era who will handle your program from beginning to end.
With the crash of the sub-prime mortgage industry in California, many new debt settlement companies headed by professionals from the mortgage industry suddenly popped up. These companies do not have nearly the experience or the relationships that lead to your best settlement deals. Look for companies who have been around long enough to amass a solid settlement track record. For example, New Era has been settling debts since 1999, and we've settled more than $250,000,000 in debt for our clients.
Get Started with California Debt Relief
Consumers in California can get a FREE analysis of their debt. Let us show you how much time and money you can save with an experienced debt relief company.
Contact New Era Debt Solutions to get started.