Cost-Cutting Tips for Parents with College Students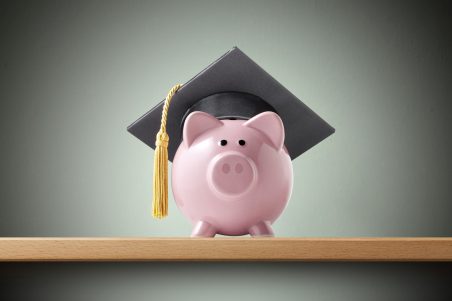 As a parent, it is crucial to lay the foundations of financial success for your children before they venture off to college and are faced with the difficulties of managing money on their own. Whether you are helping your child out with their college expenses or are expecting them to pay for the majority of them, New Era offers parents cost-cutting tips to help your kids save money during their semesters away at college.
1. Tuition plans
Sometimes, taking out loans is the easiest way to make college tuition affordable. Encourage your child to get a part-time or full-time job before school starts to earn extra cash to make paying for expenses easier. Some schools offer monthly payment options, which can include an interest-free way to keep your child's finances on track. Do some research on the school's payment plans to find the one best for you and your college student.
2. School supplies
We previously outlined back to school saving strategies to help you make the most out of your dollars. These tips are helpful in guiding you to find the best deals, utilizing supplies around the house, or asking a family member to donate their unused supplies to your child. As exciting as the first day of college is, it is important to remind your child not to overbuy. Campus bookstores are filled with plenty of alluring supplies, sweatshirts, coffee cups, and other things your college student may not need right away. Advise them to buy what they need only when they need it. They have the rest of their college career to buy those things.
The books at the campus bookstore are usually overpriced and too expensive for most college students to afford. Even though the bookstore makes it sound as if you are saving money, you can actually save more by renting your books from other online stores, such as Amazon. Not all books may be available to rent though. Tell your child to pay attention to book buybacks to make money on the books they are required to buy, but make sure they keep them in good condition! This will teach them to pay attention to deadlines and give them some responsibility.
3. Meal plans and groceries
Campus food plans can be useful for students living on campus, but sometimes they may not be worth it. Depending on the price and where your child lives, it may be more cost-effective to buy from the grocery store. Prepackaged sandwiches, salads, and fresh produce may prove to be inexpensive compared to campus meal plans.
Get a sense of how much time your child will be spending on campus, if they will be living in campus housing, and whether or not it is an investment. If your college student will be living off campus, then a food plan may not be valuable to them. Make a grocery list to give them a better understanding of their weekly food costs and how much they will need to save each week.
4. Campus housing
Living on campus can be just as expensive as tuition. Plan ahead to find safe, affordable housing for your child. Is the college within a reasonable commutable distance that your child could drive? Do they need to rent an apartment with roommates? What are the options, and which is most affordable? Crunch the numbers to determine how your child can save on housing costs while away at college.
5. Save and sell
When the semester ends, or before it begins, have your child clean out their closet to find items they may be able to sell online. Various apps make it effortless to buy and sell clothes, backpacks, and other items that are useful for school. If your child cleans out their closet regularly each semester, then they can get rid of last season's clothes to fund the next season's. This will teach them how to reinvest their money in something useful instead of spending their money on things they do not need.
Are you ready to start living debt free? New Era Debt Solutions is here to help. Contact one of our friendly counselors to find the debt relief option that fits your needs and budget.