Celebrating Success of New Era Debt Solutions' Clients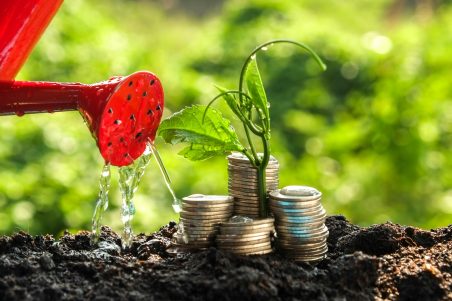 Here at New Era, we love when our clients come back to report their successes. We're delighted to share some stories to demonstrate our success of settling over 200 million dollars of debt and help you understand the real situations of real people that seek our help.
Bernadette | Medical Debt
Before Bernadette came to New Era, she was in an impossible situation. She'd been diagnosed with breast cancer and her husband had colon cancer. Together they accumulated over $58,000 in debt due to astronomical medical expenses and they needed help. After all was said and done, Bernadette said "working with New Era has been phenomenal." She and her husband worked with Doug, who she felt provided them with exceptional customer service. Bernadette described him as polite, competent, very flexible, and easy to work with. She felt she was in good hands knowing Doug would consistently follow up to keep them informed, and told us she didn't feel anxious anymore. Bernadette "highly recommends him to her friends and family because of his competence and the service he provided."
Single woman, late 50's | Credit Card Debt
A single woman in her late 50's, struggling to raise her family, was burdened by credit card debt. She let us know how out of hand her credit card situation got and ended up with a bill from the IRS. Our client received non-stop collection calls and began looking into credit counseling but owed too much. Most companies wanted larger payments than she was able to afford and she couldn't find a way to negotiate with them. She grew desperate and depressed as time passed; by the time she turned to New Era she owed $42,000. Skeptical of being ripped off, she researched debt settlement to make sure she could find a company that wasn't preying on people who were afraid or desperate.
The client found that "New Era protects your money by having an outside company hold the funds and you don't pay thousands of dollars upfront. You also don't have to worry about New Era taking off with your funds." It was scary for her to think she was stopping payments to her creditors, but she knew there was nothing else she could do; she was consumed with worry and losing sleep. After signing up last fall, she was pleased with our team's responsiveness, especially since she received a reply just minutes after she sent an e-mail our way. She appreciated all the legal resources New Era offered to answer her questions and the advice we offer for dealing with creditors; she always felt like she had someone watching her back. This client signed up in the fall and just a year later she was down to $17,000 in debt – that's 60%! She knows she still has a long way to go, but feels like she can finally see a light at the end of the tunnel.
Brian | Frustration with creditors
Brian's story begins with his ongoing frustration with creditors; he felt there was no end in sight. He reported that New Era was the only company he could find who didn't take all fees up front and made it easier to manage his $60,000 debt load. Brian also worked with Doug, who took on Brian's debt load like it was his own. Brian revealed to us, "I would be in a bad place right now if it weren't for New Era."
These folks represent just a few examples of New Era's many, many success stories. When a new client comes to us in trouble, me make it our personal mission to help them find relief. New Era works for you. No one should have to struggle with debt or allow it to take over their lives. It's time to take control of your life and finances. Contact us for a free consultation today so we can help you as we've helped others.