A Client Success Story: From Financial Hardship to Homeowner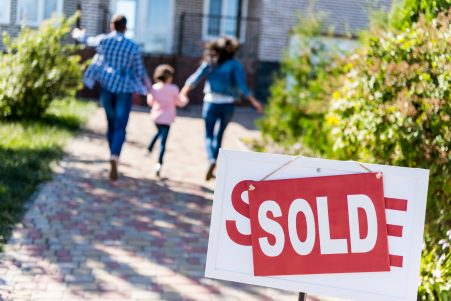 One of our clients from Lancaster, California recently shared an inspirational and encouraging success story about their journey to financial freedom. This story makes us proud to be in business helping consumers gain control of their spending and make the next big steps in their lives. For people like our client from Lancaster, being able to achieve financial freedom meant buying a house. We are happy to have made an impact in someone's life and look forward to helping others achieve their financial goals. Below, we share the letter he sent to us.
Before we take a look at this powerful story, here are some facts about the case:
• Total creditors: 9
• Total debt: $33,829
• Enrolled date: 05/2017
• Closed escrow: 06/2018
• Debts settled so far: 3 as of July 2018
• Lender: Cross Country Mortgage
• Loan officer: Marcy James
• Credit score: 513 at time of enrollment
• Loan amount: $388,000
• Score at funding: 593
Dear New Era Debt Solutions,
I was struggling with my credit cards and wanting to buy a house but how? I figured if I consolidated my debts in a Debt Settlement program it may ruin my credit and my dream would be crushed.
I contacted New Era Debt Solutions in Camarillo, CA after doing a good amount of research, they not only had an A+ Rating with the BBB but I also noticed they had NO complaints and have been in business since 1999. I read several reviews and they all told about the transparency and professionalism, yet I was a bit skeptical.
I filled out a form and received a call from Alex Viecco who co-founded the company in 1999. That was a surprise but so far so good. I was given all the information and he even gave me sample contracts to review before they took much of my personal information. Alex took his time and educated me about this program, he even warned me about getting a loan while in the program and how over time my score would drop and then begin to increase as time went on.
I decided to enroll and the whole team at New Era has been very helpful. About a year and a couple of months into the program, I had seen success with the support of the staff at New Era. So, I decided to buy a house, maybe too soon as I was in the middle of a Debt Settlement program, I tried anyway.
I was referred to Cross Country Mortgage in Valencia, CA. Not knowing what to expect I spoke to Marcy, who listened to me and wanted to help me, she knew I was in the middle of a settlement program but that was not a major concern, they talked to me and wanted to be sure I could afford the house and get out of debt. I was very diligent to get them the information they needed right away including a letter from New Era.
After a fast escrow we closed on our new House in Early July! When someone states that you cannot have the American Dream of Home Ownership while you have a legitimate plan to get out of debt, I say work with the right companies, do your part and your dream will be a reality!
Thank you, New Era Debt Solutions and Cross-Country Mortgage!
Y.A.
Lancaster, CA
Contact Our Experienced Debt Relief Team Today
Do you need help achieving financial freedom? Contact one of our friendly counselors at New Era Debt Solutions to learn more about finding the debt relief option that best fits your needs and budget. We look forward to getting to know you and creating a plan designed just for you. Our counselors are with you every step of the way.