7 Things to Look for When Choosing a New Bank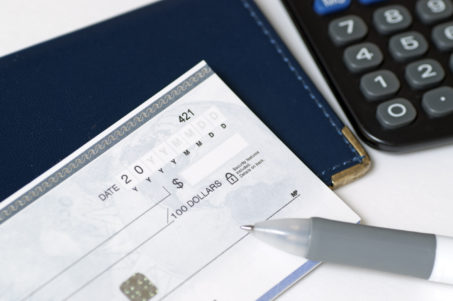 Many people shop around for different accounts from time to time as a way of improving the benefits they get from banks looking to enhance their business. Banks are the most secure way to keep your money safe, build interest, and ensure you're protected when disaster strikes.
The following tips should give you some insight into what to look for when you're ready to get your financial house in order and want to start from the bottom. Try creating a spreadsheet matrix to help you visualize your options more clearly and make a smart choice for your needs.
How much money will you be saving?
You may decide to open a new bank account after undergoing debt settlement as a way of starting fresh with your finances. If this is the case, you need to be honest about your past, and your future, and think about how much money will be going in and out of the account each month. Many accounts have minimum balance requirements, so if you're concerned about how much of a balance you'll be able to maintain, you're going to need a versatile account.
What's the overdraft policy?
You'll also want to avoid any account that doesn't offer overdraft protection. Overdrafts can snowball and turn into pretty significant problems for people who already struggle with debt. Overdraft protection can help to cover extra money that needs to be taken out of your account or automatically decline purchases that would leave you with a negative balance.
How many checks do you write each month?
If you tend to write a lot of checks, it's worth noting that some no-fee accounts have a limit on the number of checks you can charge per week, month, or year. If you exceed your limit, you could be stuck paying pricy fees, so it pays to shop around.
How many services do you need access to?
People who frequently use ATMs may find that it's best to choose a bank that has a higher presence in their town or neighborhood. In some circumstances, you might find that using other bank's ATMs means dealing with an extra charge, or being unable to check your balance when you need to. Will mobile technology influence your decision? Some major banks have integrated mobile deposit into their apps, making physical locations less important.
One of the best ways to improve the way you look after and spend your money after you've dealt with debt, is to take advantage of free budgeting technology to track your incoming and outgoing payments. Internet banking can be an easy way to keep track of your cash in today's modern age, as you can check your balance from anywhere – including your smartphone.
Will you suffer because of bad credit?
If you're struggling with poor credit – an issue that's often quite common among people who have pursued debt settlement or experienced money problems in the past – you might find that you can't necessarily go out and open any bank account. You might have to figure out which accounts branches are willing to offer, and whether you'll be expected to pay huge interest fees.
Do you need a traditional bank?
There are a number of financial institutions that allow for the storage of money and also help with various bank-associated services. If you think the fees associated with a bank account that meets your needs are too high, then you could always consider looking into mutual fund companies, credit union accounts, and cash-management accounts.
How hard is the bank to work with?
Finally, if you need to set up payments from your bank to a creditor, you should find out how helpful your bank will be to confirm those payments will go through on time. Ensuring that payments are made on time will help to ease damage to your credit score, so it's essential to ensure the bank you choose doesn't frequently suffer mistakes and delays.
If you need help dealing with debt, contact our office for a free consultation.