4 Ways to be Frugal with Finances without Being Cheap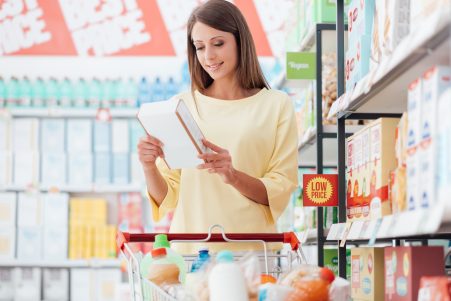 Sometimes, frugality can be associated with negative words like "cheap" or "stingy." The true definition of frugal is correlated with words like "economical" or "sparing." New Era Debt Solutions provides you with four ways you can be frugal with your finances without being labeled cheap.
Don't look for cheap products.
Believe it or not, buying cheaper products – both in quality and price – can cost you more money in the long run. If what you buy does not last, then you will find yourself buying the same cheap product again only to keep replacing it. Frugal living is when you get the greatest value out of your dollar. It does not mean trying to save pennies when you are actually spending more dollars.
Reconsider how you order when eating out.
Sticking to your spending plan does not mean limiting yourself to only cooking at home and avoiding restaurants all together. When you do go out to eat though, you can still be smart about how you spend. First, think drinks. Soft drinks, alcohol, and other types of special beverages can add up costs on your tab quickly. Second, think about how much food you need on the table. Appetizers can be enticing if you are hungry but can fill you up before the meal. Afterward, dessert can also be appealing no matter how full you are.
Try to avoid being upsold on food by your waiter, especially since most portions are large and can feed more than one person. Think about splitting meals among the table or order something that you can eat as leftovers.
Pay attention to quality and numbers.
When shopping at any store, there are big brands and there are generic ones. Just because the generic brand is less expensive, doesn't mean its quality is any better. Take a look at the ingredients and see if it truly is the same product and how big of a price difference there is. Living a frugal life is about making sure your dollars count where they are spent – not making sure you always pay as little as possible!
Hunt down the deals.
You don't have to be an extreme couponer to save money. Do your research on the best deals, take advantage of cashback, and pay attention to any digital coupons or discounts you receive via email. Companies are always sending out promotional emails and deals in the mail almost weekly. Some credit card companies also offer competitive cashback rates, giving you extra money when you receive a statement each month.
Are you struggling with debt? New Era Debt Solutions has settled over $200,000,000 in debt and we want you to be our next success story. Contact one of our friendly counselors for a free debt analysis and we can guide you to the debt reduction option that fits your needs.