Rebuilding Credit from the Ground Up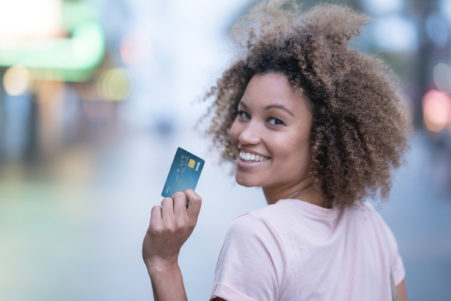 Everyone makes mistakes but when it comes to your credit, even the smallest missteps can be expensive. The victim? Your credit score.
A credit score is a 3-digit representation of your overall creditworthiness. Although we don't believe anyone should be reduced to a number, most lenders don't see it this way. As you already know, having a good credit score is incredibly important, especially if you plan to apply for a loan – after all, your score can determine what rates you are qualified to receive.
How to Rebuild Credit
But the good news is that even if you don't have a great credit score, there are steps you can take to mitigate some of your bad credit history. You might not be able to change the past, but you can surely create a new future. New Era Debt Solutions shares a couple ways you can repair your credit score:
Set a Goal Number
There are several factors that can negatively impact your credit score, including missed payments, outstanding debts, and any public records that relate to your finances (i.e. court fees/fines). The bottom line is that the higher your credit score, the more evident it is that you have proven yourself as a responsible credit cardholder, leading your lenders and creditors to believe that you will pay future bills on time.
But don't focus on where you are now – set your sights on where you want to be after you've rebuilt credit. Equifax's list of good credit score ranges include the following:
300-579: Poor
580-669: Fair
670-739: Good
740-799: Very good
800-850: Excellent
Be on Time
Hopefully, good manners and showing up to events on time are values that have been instilled in you from a young age. Being on time, especially when it comes to bills, will help you avoid late fees & will help you stay on course when rebuilding your credit score. There are several apps out there that let users set up automatic payments so that they can live frugally by not risking a late payment.
Your goal should also be to pay off current debts, repairing your credit, and keeping your credit card balances at zero. Prioritize your largest debts first with the highest interest rates. You can use the snowball method or the avalanche method to minimize your debts (see our previous blogs for more on this!).
Sign Up for Secured Credit 
According to financial data company Experian, signing up for a secured account (such as a secured credit card) could be a good idea when rebuilding credit because it helps you establish better credit history or helps repair your credit if you are being repeatedly denied for credit cards or loans. A secured account involves using cash as collateral, a percentage of which you use for credit. As long as you make these payments on time, you'll be creating good credit history.
Be Someone Else's Authorized User
If your partner, parent, or very good friend has a solid credit history (and a good relationship with you), you may be able to be added as an authorized user on their account. That person may be able to set a spending limit for you so that you aren't tempted to go overboard on spending.
Because you won't be held responsible for any outstanding payments on your friend's account, your credit score shouldn't be negatively impacted and this can help you get back on your feet when rebuilding your credit score. However, this should be more incentive for you to be a responsible authorized user and trustworthy friend.
Find a Co-Signer While Rebuilding Credit

This is another option that involves relying on your support system. If you are getting denied for credit or a loan, you may need to consider asking a friend or relative to co-sign for you. In other words, they have to be willing to risk their credit standing to help you. Once again, this will necessitate you being responsible with your payments so that the credit reputations of you and your friend aren't put at risk.
How Long Does It Take to Rebuild Credit?
The process of rebuilding credit is different for every consumer, but one can start seeing positive change in their credit score in as little as 4 weeks. However, depending on your financial situation, it can take upwards of 1-2 years to rebuild your credit score if there are any major marks against your credit history.
We Have a History of Success
Need help configuring your finances or figuring out where to start when rebuilding credit? It doesn't have to be difficult; it just takes one call to one of our friendly counselors. We're proud to say that we have spent over 20 years contributing to our clients' success stories. Here are just a few of them:
"I researched many debt consolidation businesses. New Era was by far the most highly recommended, and I can see why. They put me on a four-year program to get out of debt. With their help and negotiations with my creditors, we were able to get everything paid off in a year and a half. I would have never been able to do this on my own and without their help. I could not be happier to be 100% out of debt in the amount of time it took." – Gino B.
"New Era Debt Solutions is a great company and I strongly recommend their service. They settled my debt totaling $70K for around $30K. Amazing service, quick responses and they work with your current financial situation." – Samuel C.
"I'm so relieved to be debt free. I never thought it was possible, but with New Era's help, I can finally go on with my life. The expert and friendly staff supported me in every possible way." – Gloria P.
"From day one, each and every employee who I had contact with at New Era was helpful and polite. They helped me with five different accounts; each account had its own different set of issues. It was a hard phone call to make to get started but now that I am looking back on it, I should not have hesitated and wish I had done so sooner." – Richard S.
To see what other great things our clients have had to say about our work, visit our testimonials page.
New Era Debt Solutions has settled more than $275,000,000 dollars of debt since 1999 and wants you to be our next success story. If you need assistance achieving financial freedom, contact one of our friendly counselors at New Era Debt Solutions to learn more about finding the debt relief option that best fits your needs and budget. Our counselors are with you every step of the way.