Debt Settlement in Virginia
Virginia Debt Laws & Statistics
Virginia is a state that follows the laws put forth by the Fair Debt Collection Practices Act (FDCPA) which grant protections such as:
6% is the maximum interest rate that a collection agency can charge in the state of Virginia.
Wage protection in Virginia is of 75% of disposable weekly earnings after tax income, or 30x the federal hourly minimum wage. The larger sum is used.
The Virginia Consumer Protection Act (VCPA) also prevents sellers from doing things such as:
Failing to uphold advertised prices.
Using deception, fraud, false pretenses, or misrepresentation.
Failing to properly describe an item's defective state, where applicable.
Falsely describing the quality of a service or product.
Falsely describing a service or repair as done when it was not.
Failing to properly describe their exchange or return policy.
Sellers that breach the VCPA can be sued by the buyer for the greater of $500 or the total in damages. For purposeful unlawful acts, buyers can sue for the greater of $1,000 or three times the total cost of damages.
Stats on Virginia Debt
On average, Virginia consumers carry around $5,350 in credit card debt and have credit scores close to 700. Both of these metrics are slightly higher than their respective national averages. However, the median household of $64,500 in Virginia is significantly higher than the national average of $51,000. Virginia unemployment is low with a 5.2% average across the state.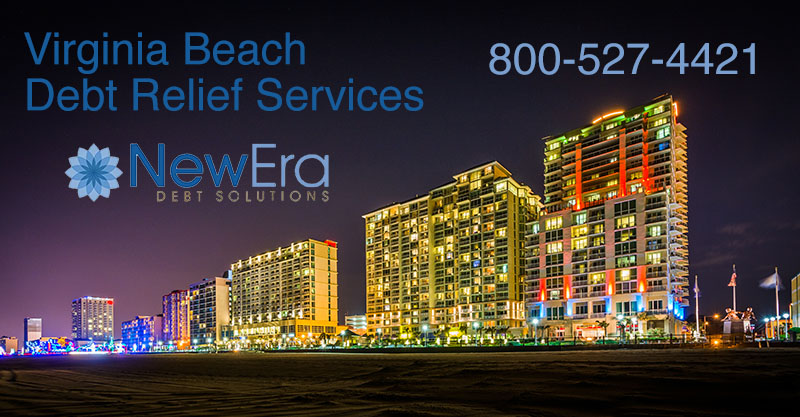 Statute of Limitations in Virginia
Credit companies have a maximum period of time to recover a debt which is set by each state by the statute of limitations. A debt that has passed the statute of limitations no longer appears on your credit report. The limitations in Virginia are as follows:
Open Credit Card Accounts: 3 Years
Oral Agreements: 3 Years
Promissory Notes: 5 Years
Written Contracts: 5 Years
Learn About Virginia Debt Settlement
What's Involved in the Debt Settlement Process?
Debt settlement is a form of debt relief that can reduce the interest rates and principal debt balance owed for unsecured debts through negotiation with creditors. Different from both Debt Consolidation and Credit Counseling, settlement is able to reduce the total balance owed, not just secure better interest rates. By negotiating a lower debt balance, Debt Settlement in Virginia provides the potentially quickest opportunity for attaining freedom from debt.
Most creditors are willing to accept payment of much less than the complete balance owed to close out an account because this is a better alternative than losing the entire amount when a debtor files for bankruptcy.
Types of Unsecured Debt That Can Be Included in Debt Settlement:
Credit cards
Department store cards
Signature loans
Personal lines of credit
Old repossessions
Other unsecured debts
Old judgments
Private student loans in default
Types of Unsecured Debts That Do Not Qualify for Settlement:
Home mortgages
Federal student loans
Car loans
Other secured debts
Credit Union debts
Medical / Hospital bills
Virginia Debt Settlement Services by City
Virginia Beach Debt Settlement
Norfolk Debt Settlement
Chesapeake Debt Settlement
Richmond Debt Settlement
Newport News Debt Settlement
Alexandria Debt Settlement
Hampton Debt Settlement
Portsmouth Debt Settlement
Roanoke Debt Settlement
Lynchburg Debt Settlement
This is not an all-inclusive list. Check with your Virginia debt counselor for more details.
Common Methods of Debt Relief Used in Virginia
Here is a brief description of each of those five debt relief methods.
1. Make Minimum Monthly Payments
It may feel like an acceptable compromise to simply make the minimum monthly payments toward a debt every month, but this is the worst strategy for your finances. Making only minimum payments is typically the longest and costliest path to becoming debt free.
If you need help with debt relief in Virginia Beach, Norfolk, or Chesapeake city, then call us at New Era Debt Solutions today 800-527-4421 for a free consultation.
2. Credit Counseling or Debt Management Program
In a debt management or credit counseling program, you make a single monthly payment to a counseling agency who then doles out payments to creditors on your behalf. You still end up paying back 100% of your debt plus interest but may be able to save in the long run if the counseling agency is able to negotiate lower interest rates. These 3 to 5-year counseling programs have low completion rates in Virginia.
3. Consolidate Debts with a Loan
Debt Consolidation is a form of debt relief that involves taking out a low-interest loan and using that money to pay off unsecured loans with higher interest rates. Theoretically, taking out this type of loan should allow you to make a single monthly payment that is lower than what you were paying for all your credit card and other unsecured loans from before. The downside to consolidation is that the loan itself can be hard to qualify for and has to be of low enough interest rate to make a difference.
4. Virginia Debt Settlement or Debt Negotiation
Debt settlement is an aggressive debt relief approach that can reduce the principal balance and the interest rates through negotiation with creditors. Because less is owed in the end, debt settlement is generally a faster and less expensive debt relief option when compared to both debt counseling and debt consolidation.
With a good debt settlement program, as much as 50% of the total debt can be reduced. Call New Era Debt Solutions today at 800-527-4421 for the best debt settlement in Fairfax County, Prince William County, Loudoun County and other areas from around Virginia.
5. File for Personal Bankruptcy
Bankruptcy should be the last line of defense for the individual who cannot repay his/her debts. A formal declaration of bankruptcy stops the creditor collection process and the debtor no longer owes some or all the unsecured debt. But the damage that bankruptcy causes to your credit profile takes years to heal.
Figure Out if Debt Settlement is Right for You
Are legitimate financial hardships burdening your budget?
The majority of debt problems in Virginia are caused by divorce, separation, medical issues, or a loss of income. Each of these conditions can create financial hardships that can happen to anyone. Settlement may be able to provide the opportunity you need to recover from the unfortunate circumstances that your finances have endured.
Debt settlement is not a "free ride" or the easy way out, but it does offer an honest debt relief alternative for those who are in over their head in debt and would prefer to avoid bankruptcy in Virginia.
Are you committed to becoming free of debt?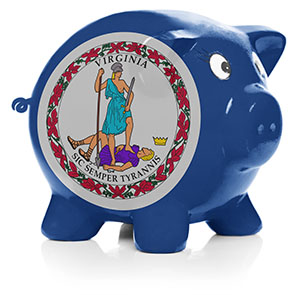 Commitment is one of the most important factors for success when working through a debt settlement program. Your level of commitment to finishing the program is often what determines success. For those can stay with the program, settlement can get you through the tough the times faster & cheaper than any other form of debt relief in Virginia can.
Are your debts primarily from credit cards?
Most types of unsecured debt can be negotiated, including lines of credit, signature loans, repossession deficiencies, financing contracts, department store cards, miscellaneous bills and more. The deepest discounts, however, are usually obtained with credit card debts; so, if most of your debt load is comprised of credit card debt, you can anticipate good results from the Debt Settlement strategy.
Can I Trust New Era to Handle My Debt Settlement Properly?
When trying to find a debt settlement company, always try to ask these 14 important questions. We also always recommend checking with the Better Business Bureau for the company's rating and complaint history with past clients in Virginia. New Era Debt Solutions has an A+ rating with the Better Business Bureau.
New Era debt experts have years of experience negotiating with creditors from around the United States. We've been helping consumers become debt free since 1999. Our debt relief professionals have settled more than $250,000,000 in debt and worked with thousands of clients from all parts of the country. Visit our Testimonials page to see what past clients have had to say.
Here's what makes New Era different:
 No Upfront Fees. A Debt Settlement company should not charge you any fees unless or until they settle your debt. Period. This is not only the most ethical way to do business – per an FTC ruling effective October 27, 2010, it's also the only legal way to charge fees.
No "add-on" fees. Some settlement firms try to avoid the law by charging consultation fees, administrative fees, signing fees, and other various addon fees. The only thing that proper debt settlement agencies charge is the settlement fee, which you do not pay until the debt is already settled.
End-to-end service. Some "debt settlement" companies are really just sales groups who sell or pass settlement accounts to a third-party firm. This means your financial data is being passed around and the sales person has no control over – or interest in – how your debt is settled. Look for a company such as New Era who will handle your program from beginning to end.
Experience. With the crash of the sub-prime mortgage industry in Virginia, many new debt settlement companies popped up that were headed by prior mortgage industry professionals. These companies lack the experience and the relationships with creditors that get you the best settlement deals. Look for settlement companies who have been around long enough to amass a solid settlement track record. For example, New Era has been settling debts since 1999, and we've settled more than $250,000,000 in debt for our clients.
Get Started on the Road to Financial Freedom
Consumers in Virginia can get a FREE analysis of their debt by a debt relief expert. We will show you how much time and money you can save. Contact New Era Debt Solutions to get started.