Debt Settlement in South Dakota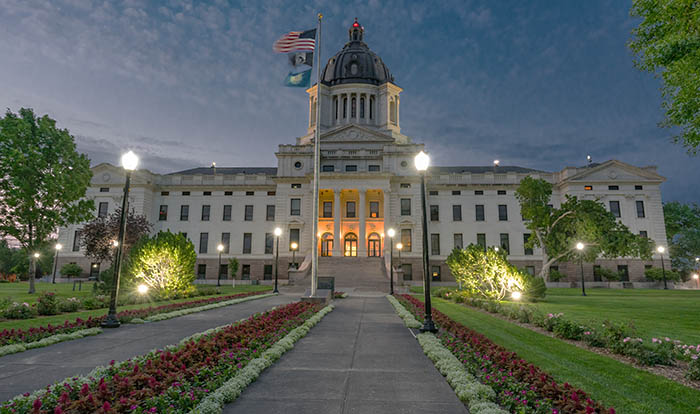 South Dakota Debt Relief Strategies
Below are some of the most commonly used debt relief strategies in South Dakota.
1. Making Minimum Monthly Payments
While paying only the minimum monthly amount required can save money in the short term, this is often the worst path to take when trying to relieve the pressure of debt. Not only does paying the minimum extend the time it takes to repay the debt, but it can also increase the total cost of repaying the debt as the interest builds over time.
2. South Dakota Debt Management or Credit Counseling
Debt management and credit counseling are debt relief strategies that involve working with a debt relief firm to organize a repayment plan for your debts. Most often, a single monthly payment is made to the counseling agency who then distributes the funds to creditors on your behalf, ideally while securing a lower interest rate so the debt can be repaid faster. A majority of debt management programs are offered for free, but they can take years to complete and you still end up repaying the entire principal debt and any interest.
3. Debt Consolidation Loans
Debt consolidation is used to combine multiple debts into a single loan with a lower interest rate. In theory, the low interest being applied to the consolidation loan leaves you with a single monthly payment that's lower than the sum of the payments for the debts that it consolidated, but this is not always the case. A common disadvantage with consolidation loans is that some only maintain their low interest rates for a certain time, and if the loan is not repaid in full during this timeframe, then the promotional interest rate can bounce back to a standard rate that is much higher.
While consolidation loans can be useful for reducing the amount lost to interest throughout the duration of repaying the debt, their steep credit requirements can make them difficult to qualify for.
4. South Dakota Debt Settlement
Debt settlement is a type of debt relief that can lower both the principal debt and the applied interest rate through negotiation with creditors. By reducing the total debt owed by up to 50%, debt settlement can be a faster and less expensive debt relief option compared to debt counseling or a consolidation loan.
5. Bankruptcy Proceedings
Filing for bankruptcy in South Dakota can provide relief from  debt collection and the pressure of having to repay some or all of the debt owed, but bankruptcy does severe damage to your ability to borrow for years after. Because of its impact on your credit score, bankruptcy is often only considered in situations where no other form of debt relief can be used.
Finding a Debt Relief Program in South Dakota That Fits Your Finances
Are you burdened by a legitimate financial hardship condition?
Medical bills, a sudden loss of income, or going through a divorce are some of the most common situations that create debt for average South Dakota consumers. Each of these represent legitimate financial hardships that anyone can fall into through no fault of their own, but nonetheless, each of them can create serious problems for your household budget.
If your finances are behind because of a hardship circumstance and you don't want to file for bankruptcy, then South Dakota Debt Settlement could be a working solution for your financial troubles.
Are you committed to getting out from under your debt?
Debt settlement is a relatively aggressive form of debt relief that can present some challenges. It is not a "free ride" out of debt for anyone who doesn't want to pay their bills.
A debt settlement program can test your ability to stay the course, and even when the road gets a little bumpy, your ability to see the program to its finish is often the most important factor in how successful your settlement efforts are. For those who stick with it, a debt settlement program can get rid of unsecured debt more quickly and affordably than nearly any other form of debt relief in South Dakota.
Is most of your debt from credit cards?
A majority of unsecured debts can be reduced or settled through negotiation. This commonly includes debts such as financing contracts, repossession deficiencies, miscellaneous bills, personal credit lines, signature loans, department store cards, and other forms of unsecured debt. But most often, the largest reductions in settlement come from credit card debt; so, if the greater share of your debt is from credit cards, you can typically expect good results from taking part in a settlement program.
The Process of Settling Debt in South Dakota
How Does Debt Settlement Work?
Debt Settlement involves negotiating with creditors to reduce principal debt balance and the interest rates. Successful settlements can remove up to 60% of the principal and reduce the applied interest rate. This is uniquely different from both consolidation and counseling which only reduce the interest rate and do not affect the total debt balance.
So, why would creditors be willing to forgive a debt for less than the total owed? A settlement allows a creditor to recover at least some of the owed principal rather than losing all of it if the debtor choose to file for bankruptcy rather than settling.
You can include the following types of debt in a New Era Debt Settlement Program:
Signature loans
Old repossessions
Private student loans in default
Old judgments
Department store cards
Personal lines of credit
Other unsecured debts
The following types of debt do not qualify:
Car loans
Credit Union debts
Federal student loans
Home mortgages
Other secured debts
Medical / Hospital bills
South Dakota Debt Settlement Services by City
Sioux Falls Debt Settlement
Rapid City Debt Settlement
Aberdeen Debt Settlement
Brookings Debt Settlement
Watertown Debt Settlement
Mitchell Debt Settlement
Yankton Debt Settlement
Huron Debt Settlement
Pierre Debt Settlement
Spearfish Debt Settlement
This list is not exhaustive. Be sure to check with your South Dakota debt counselor.
How Do I Know if I Can Trust a Settlement Company?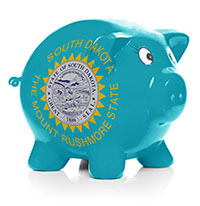 By asking these 14 important questions, you can get an idea of how to separate the good settlement companies from the ones that don't have your best intentions in mind. We always recommend checking out a settlement firm's Better Business Bureau (BBB) profile to see how the company has handled past complaints and cases from South Dakota.
New Era Debt Solutions is rated A+ with the BBB and has been helping South Dakota consumers become debt-free since 1999. In total, our debt experts have helped our clients settle over $250,000,000 in debt and worked with thousands of clients from around the United States. Check out our Testimonials page to learn more.
What Makes New Era Different?
No Upfront Fees. An FTC ruling effective October 27, 2010 made it illegal for a Debt Settlement company to charge any fees unless they settle your debt. We never charge an upfront fee for our settlement services at New Era Debt Solutions.
No "hidden" or "additional" fees. Some debt settlement companies in South Dakota try to get around the law by charging extraneous fees for consultation, administrative purposes, signing, or other various excuses to get paid up front. Legitimate settlement companies, such as New Era, only charge a post-settlement fee after services have been fully rendered.
End-to-end service. Many settlement agencies are just sales fronts that find debtors looking for settlement and then sell this information to a 3rd-party firm to handle the negotiations themselves. This can be a problem because it means your sensitive financial data is being passed around between multiple entities and the salesperson often has little to no control over how well your debt is settled in the end. Look for a company, such as New Era, that will handle the entirety of your program with an in-house team of experts.
Years of Experience. Mortgage industry professionals began opening new debt settlement firms in the 2000's when the sub-prime mortgage industry crashed. These newer debt settlement teams lack the relationships & experience that lead to your best settlement deals. Look for firms that have been in the industry long enough to amass a solid record of successful settlements. For example, New Era has settled more than $250,000,000 in debt for our clients in the 20+ years we've been working with debtors.
Get Started with South Dakota Debt Relief
New Era negotiators are experts at getting you some awesome deals in South Dakota, but the offers don't last forever. The most successful debt settlement clients in South Dakota are ready and willing to respond immediately.
Consumers in South Dakota can get a FREE analysis of their debt today. See how much time and money you can save with the right form of debt relief. Contact New Era Debt Solutions to get started.