Debt Settlement in New York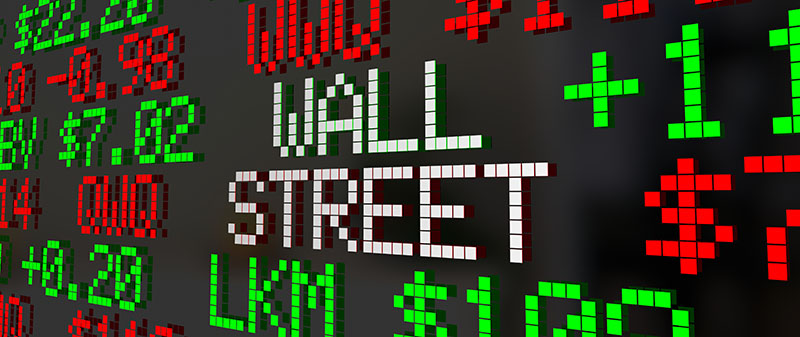 New York has the second largest regional economy in the world, only trailing Tokyo. It is home to some of the largest stock exchanges in history including the NYSE and NASDAQ, and houses more fortune 500 company headquarters than any other city around the globe. The state of New York has the 3rd highest cost of living out of all states in the U.S. and with unemployment rates hitting nearly 10% in regions of the state, many New Yorkers have fallen on harsh times since the 2008 recession.
Thousands of consumers in New York have come to New Era Debt Solutions to help get their name cleared of debt through ethical, low-cost channels of debt relief. Here's how to get started with debt reduction in New York:
Give New Era Debt Solutions a call at 800.527.4421 for a free consultation.
Make sure you understand how to succeed.
Explore the options available that have worked for other people from New York.
Statistics & Laws on New York Debt
New Yorkers carry an average of over $6,000 in credit card debt, median household incomes around $55,000, and average credit scores of nearly 730. Compared to national averages, residents in the state of New York carry $1,000 more in credit card debt, but they make $4,000 more and have much higher credit scores than the average American.
New York is one of the top 10 states in the country for highest rates of credit card delinquency, and the sum of credit card debt in the state has reached over $58 billion in total.
New York Credit Card Debt by Area

Region or City
Average Credit Card Debt
Brooklyn
$5,500
Hudson Valley
$6,700
Kingston
$5,400
Long Island
$6,800
Manhattan
$7,300
Niagra Falls
$5,000
With higher average credit card debts in specific regions of New York, Debt Settlement in Manhattan, Long Island, and Hudson Valley may be the most effective form of debt relief for debtors in these areas of the state.
The statute of limitations in New York determines how much time a creditor has to attempt to collect on a debt. For oral agreements, promissory notes, written contracts, and open credit card accounts the statute is 6 years long in the state of New York.
What Does New York Debt Settlement Entail?
Debt Settlement reduces debt by negotiating a settlement payment for unsecured debts less than the balance principal balanced owed. This is different from simply reducing the interest rate as with Debt Consolidation and Credit Counseling, which do not affect the total debt balance.
By providing the opportunity to settle less than the total debt owed, Debt Settlement offers the potentially quickest way of handling unsecured debts in New York. Many creditors and financial establishments are willing to accept payments of less than the balance owed because this is a better alternative for them than receiving little or nothing with if a debtor files for bankruptcy.
Debt types that can be included in New York Debt Settlement programs:
Credit cards
Department store cards
Signature loans
Personal lines of credit
Old repossessions
Other unsecured debts
Old judgments
Private student loans in default
Debt types that do not qualify for settlement in New York:
Home mortgages
Federal student loans
Car loans
Other secured debts
Credit Union debts
Medical / Hospital bills
New York Debt Settlement Services by City
Buffalo Debt Settlement
Rochester Debt Settlement
Yonkers Debt Settlement
Syracuse Debt Settlement
Albany Debt Settlement
New Rochelle Debt Settlement
Mount Vernon Debt Settlement
Schenectady Debt Settlement
Utica Debt Settlement
This list of debts is not all inclusive. Speak to your New York debt counselor to learn more.
Consider Your Debt Relief Options in New York
Below are brief descriptions of debt relief solutions that citizens of New York can utilize.
1. Make Minimum Monthly Payments Until Debt Free
Choosing to continue down the path of making minimum payments may be one of the worst decisions someone in debt can make. Not only is this the longest solution to becoming debt free, but it also typically costs the most in the long run.
2. Debt Management or Credit Counseling Programs
Credit counseling programs are a form of debt management that involves making monthly payment to a credit counseling agency. That counseling agency then distributes the payments to your creditors on your behalf, ideally with lower interest being applied so the debt can be paid off more quickly. With these forms of debt relief, you still end up having to repay the entirety of the debts in addition to the interest accrued. Debt management plans are designed to be paid off in 3-5 years, but have low rates of completion across the state of New York.
3. Take Out a Debt Consolidation
When taking out a debt consolidation loan, a debtor can take out low-interest loan and use the capital to pay off their higher-interest debts. In theory, debt consolidation leaves you making a single monthly payment that is lower than what was being paid for because of the interest rate.
4. Debt Settlement or Debt Negotiation in New York
Debt Settlement in New York City is unique from both counseling or consolidation in the sense that it can reduce the actual principal balance that is owed through negotiation. Because up to 50% less is owed in the end, debt settlement can be a quicker and least expensive debt relief option when compared to both of the previous solutions.
New Era debt negotiators are experts at getting debt & interest rates reduced in the state of New York. Members of our debt relief team have over 20 years of experience in settling clients' debts in Kings County, Queens County, New York County, Suffolk County, and many other regions of the state.
5. Bankruptcy – The Last Resort
Bankruptcy may seem inevitable for individuals who cannot meet the obligations for repaying their debt, but it should only be used as a last option for debt relief. A formal declaration of bankruptcy in New York relieves the debtor of having to pay for some or all of the unsecured debt and stops the creditor collection process.
FAQs for Debt Settlement in New York
Do you have a financial hardship condition with a legitimate cause?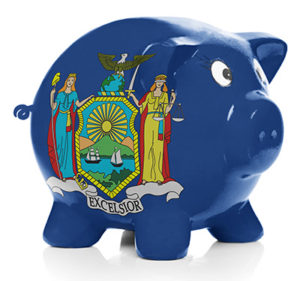 Most of the clients we help with debt problems in New York have gotten into financial trouble because of loss of income, medical issues, or divorce / separation. Each of these situations can be considered a financial hardship that can happen to anyone through no fault of their own, but they can all cause serious chaos in your financial life.
If you've found yourself in debt trouble because of a hardship and you'd prefer an alternative to filing for bankruptcy, then New York Debt Settlement can provide an honest and ethical alternative form of debt relief.
Are you committed to getting out from under your debt in New York?
For those who committed to finishing the program, debt settlement can offer you a faster and lower cost solution for getting through your financial difficulties than any other debt relief option in New York. A debtor's willingness to stay the course, even when the road gets a little bumpy, is often the greatest factor that determines the chances of success with settlement.
Is your debt mostly from unsecured credit cards?
Nearly all types of unsecured debt can be negotiated such as department store cards, lines of credit, signature loans, repossession deficiencies, financing contracts, miscellaneous bills and more. The greatest reductions in debt through settlement are usually obtained with credit card debts. So, if a majority of your debt load is made up by credit card debt, you can expect good results from using a debt settlement program.
Are Debt Collection Laws Different in New York Compared to Other States?
New York offers consumers additional protections against debt collectors that many other states do not. This includes:
Prohibiting debt collectors & creditors from disclosing the nature of a debt to the debtor's employer before a judgment has been obtained;
Preventing collectors from threatening debtors to collect on fees that amount to more than what they owe;
Hindering creditors from making threats to debtors on actions that they cannot commit;
Forbidding collectors from communicating with debtors in a way that makes it seem like the creditor is acting as part of a judicial process or is authorized by the government;
And the state prevents collectors from contacting debtors or their families at odd hours of the day.
How Did 23 NYCRR 1 (Part 1 of Title 23) Affect Debt Settlement in New York?
Title 23 Part 1 was put into effect on November 14, 2014 by New York's Superintendent of Financial services to regulate debt collection activities by third-party debt collectors. These regulations created new protections from predatory debt collection practices for consumers and included changes such as:
Requirement of initial disclosures from the debt collector in clear written form about what abusive debt collection behavior entails, information on the original creditor, a list of all debts owed to the creditor, the total amount of debt and interest due, and the total of payments made toward the debt.
Requirement for debt collector to disclose information about a debt's statute of limitations. Before accepting payment on a debt where the statute of limitations has expired, the collector must provide notice to the debtor that the statute may be expired and that suing on a statute-expired debt is a violation of the law. Additionally, the debt collector must disclose that making a payment on a debt with an expired statute of limitations may restart the statute, that the consumer is not required to pay a debt for which the statute of limitations has expired, and that the consumer can stop a lawsuit on a statute-expired debt by telling the court that the statute of limitations has expired.
Why New Era is One of the Best Debt Settlement Companies in New York
When researching debt settlement companies, you can separate the amateurs from the debt relief pros by asking 14 important questions. It is also always a good idea to check out the company's profile on the Better Business Bureau website to see their complaint history with consumers in New York. New Era Debt Solutions is rated an A+ with the Better Business Bureau.
New Era has been helping New York consumers become debt free since the turn of the century. We've settled more than $250,000,000 in debt and worked with thousands of clients. But don't take our word for it. Visit our Testimonials page to read or listen to our clients' stories in their own words.
How New Era Debt Settlement is Different:
 No Upfront Fees. A Debt Settlement company should not charge you any fees unless or until they settle your debt. Period. This is not only the most ethical way to do business – per an FTC ruling effective October 27, 2010, it's also the only legal way to charge fees.
No "add-on" fees. Some debt settlement companies try to get around the law by charging administrative fees, signing fees, consultation fees and various other excuses to get money from you. Good guy debt settlement companies such as New Era charge only a settlement fee, which you do not pay until your debt is settled.
End-to-end service. Some "debt settlement" companies you may talk with are only sales groups who will sell or pass your account off to a different company to handle your settlement. This means your financial data is being passed around and the sales person has no control over – or interest in – how your debt is settled. Look for a company such as New Era who will handle your program from beginning to end.
Experience. With the crash of the sub-prime mortgage industry in New York many new debt settlement companies headed by prior mortgage industry people suddenly popped up. These companies do not have nearly the experience or the relationships that lead to your best settlement deals. Look for companies who have been around long enough to amass a solid settlement track record. For example, New Era has been settling debts since 1999, and we've settled more than $250,000,000 in debt for our clients.
Get Started with New York Debt Settlement
Consumers in New York can get a FREE analysis of their debt. We will show you how much time and money you can save. Contact New Era Debt Solutions to get started.