Debt Settlement in Maryland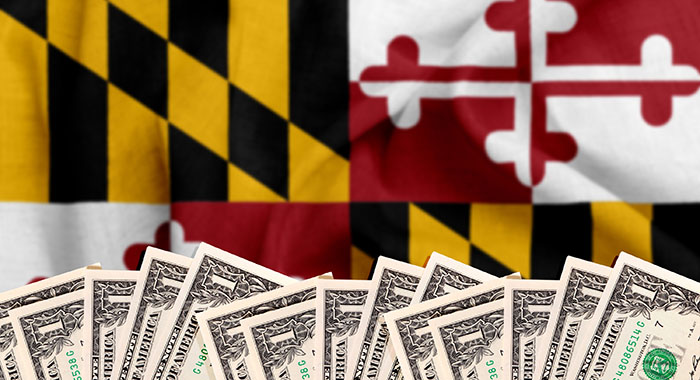 Is Debt Settlement Right for You?
How Debt Settlement Works
Debt Settlement is a process that involves negotiation down the principal debt balance and interest rates of unsecured debts by reaching out to creditors. Different from consolidation and credit counseling, settlement offers a unique benefit in that it can reduce the principal debt balance. With the principal balance lessened, debt settlement in Maryland can provide a potentially much quicker path back to even than both debt management or consolidation programs which only attack the interest rates.
Settlement is a viable option with many creditors because they would rather take a reduced payment to close out an account than lose the whole amount if the debtor files for bankruptcy.
New Era negotiators have a strong track record of landing great deals for our clients in Maryland, but the offers don't last forever. The most successful debtors in our settlement programs are the ones who are willing to respond & get started immediately.
Types of Debts That Can be Reduced with Maryland Debt Settlement:
Signature loan accounts
Personal credit lines
Outdated repossessions
Cards from department stores
Outdated judgments
Defaulted, private student loans
Other types of unsecured debts
Types of Debts That Do Not Qualify for Settlement:
Car loans
Property mortgages
Student loans from the federal government
Debts from credit unions
Hospital & medical bills
Other types of secured debts
Maryland Debt Settlement Services by City
Baltimore Debt Settlement
Frederick Debt Settlement
Rockville Debt Settlement
Gaithersburg Debt Settlement
Bowie Debt Settlement
Hagerstown Debt Settlement
Annapolis Debt Settlement
College Park Debt Settlement
Salisbury Debt Settlement
Laurel Debt Settlement
Check with your Maryland debt counselor for a more comprehensive list.
Consider Your Options
Below are some common methods for relieving debt in Maryland.
1. Continue making minimum monthly payments.
Making minimum monthly payments may seem like a good option in the short-term, but a debtor will typically end up paying a huge amount in extra interest payments in the longer time that it takes to clear the debt.
2. Maryland Credit Counseling or Debt Management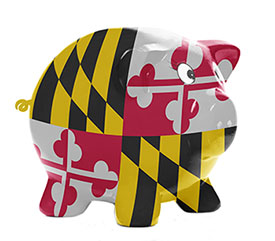 Debt management programs and credit counseling offer debtors expert advice and can reduce multiple monthly payments into a single one. The payment is made to the counseling agency who then distributes the amount to creditors. The advantage of using a credit counseling program is that the credit counseling agency may be able to negotiate lower interest rates during the process, but this is not offered with every debt management program. The downsides are that a debtor still ends up paying back all of the principal debt, the interest rates are not always able to be reduced through these programs, and some credit counseling cost money without offering anything more than financial advice.
3. Taking Out Debt Consolidation Loans/Credit Cards
If a debtor qualifies for a debt consolidation loan or credit card, they may be able to reduce the interest rates on their debts and combine many monthly payments into a singular one. This method of debt relief works by taking out a low-interest personal line of credit such as a balance transfer credit card and using that capital to pay off other higher interest debts. The benefits here are that the interest rate is reduced, but the real challenge is being able to meet the high credit requirements that are paired with many of these low-interest loans that can be used to consolidate. Another issue with debt consolidation is that it only works to treat the high interest rates and does not make progress in reducing the principal debt balance like some other forms of debt relief do.
4. Debt Settlement or Debt Negotiation in Maryland
Debt settlement is a form of debt relief that can reduce principal debt balance by up to 60% in addition to bringing down interest rates, making it the potentially quickest route to getting back to debt free. With a much lower principal balance and better interest rates, debt settlement can offer a better alternative to debt counseling or debt consolidation which can only reduce the interest rates.
5. Bankruptcy
Bankruptcy is often considered to be the last line of defense against debt. Filing for bankruptcy will immediately halt the collections process, allowing the debtor to formally alleviate some or all of their unsecured debts, but substantial damage to the debtor's credit profile is done in the process. If you're considering filing for bankruptcy, you may want to speak to a debt expert to see if settlement could be a better alternative for your situation first.
Maryland Debt Settlement FAQs
Have you been burdened by a legitimate financial hardship?
Most consumers who find themselves in debt in Maryland find themselves in financial trouble a legitimate hardship such as having medical issues, getting a divorce, or being separated. These are financial hardships that can occur in nearly everyone's lives through no fault of their own and can wreak immense havoc on most debtors' ability to stay financially stable.
If you're being buried in debt and you'd prefer to avoid declaring bankruptcy in Maryland, then Debt Settlement could provide an honest form of debt relief that could help right your financial situation.
How committed are you to becoming debt free?
Debt Settlement is an aggressive approach to relieving debt that requires a strong level of commitment from debtors to find the most success. Even when the road gets a little bumpy, your ability to stay the course is often the largest factor in how successful you are in the program. For those who are willing to stick through the entire program, debt settlement can be a quick & more affordable option compared to consolidation or counseling.
Is the Majority of Your Debt from Unsecured Credit Cards?
Many different types of unsecured debt can be negotiated down with settlement such as personal credit lines, loans, repo deficiencies, department store cards, financing contracts, bills and more. However, the largest discounts through debt settlement are typically obtained when a debtor has more credit card debt than anything else. So, if a good portion of your debt is from unsecured credit cards, you can likely expect good results from taking part in a Maryland debt settlement program.
What is the Statute of Limitations on Debts in Maryland?
The statute of limitations for collecting on a debt in Maryland is 3 years for written contracts and open accounts such as those for credit cards. If a judgment is entered against a consumer in regards to paying a debt in Maryland, the statute of limitations expands to 12 years for that debt.
Debts originating from the sale of goods or rent have a statute of limitations of 4 years and state tax has a 10-year limit in Maryland.
What is the Maryland Debt Settlement Services Act?
The Maryland Debt Settlement Services Act defines the main differences between debt settlement and debt management services while also providing consumers with protections from predatory settlement practices. This act created laws that include:
A requirement for all debt settlement companies operating in Maryland to register with the state's Commissioner of Financial Regulation and pay the associated fees for operating a settlement firm in Maryland.
A requirement for a debt settlement services agreement to be put into place before any debt settlement services are rendered. The agreement is a written plan regarding the performance of debt settlement services provided by the debt settlement firm that must be agreed upon the consumer.
A consumer cannot be charged a penalty fee for withdrawing from a debt settlement service agreement, but the settlement firm can still collect any applicable fees within the boundaries of the state's law.
A debt settlement company in Maryland cannot charge upfront fees for consultation or for credit checks and cannot require voluntary contribution from the consumer for any services delivered by the debt settlement firm.
If a bank account is established by the debt settlement company to hold the funds for the settlement, then a $50,000 surety bond must be filed with the Commissioner of Financial Institutions of Maryland.
Can I Trust New Era?
By asking 14 important questions, you can get a good idea of whether or not a debt relief company has your best interests in mind. Before starting a debt relief program with any firm, it's always a good idea to check the company's Better Business Bureau (BBB) to see if other customers have had issues with that agency.
New Era Debt Solutions has maintained an A+ with the Better Business Bureau for years. We've been helping Maryland consumers clear their names of debt for over 2 decades and have settled over $250,000,000 of our clients' debts. Visit our Testimonials page if you want to learn more about the types of outcomes that our programs have to offer.
Here's what makes New Era different:
No Upfront Fees for Settlement. No debt settlement company should charge any fees until they've completed the settlement. This is not only the ethical way to charge fees, but it's also the legal way to charge for settlement services as per an FTC ruling effective since October 27, 2010.
No "add-on" fees. Many debt settlement firms try to circumvent the law by charging extraneous fees for administration, signing, consultation, and other various illegitimate excuses used to get extra money from you during the settlement process. On the other hand, ethical settlement companies such as New Era charge only a for settlement fee which is collected after the negotiation process has been completed.
End-to-end service. There are a number of debt settlement companies who are really only sales groups who aim to take on your case and then sell it to another firm. The problem there is that your sensitive financial data is passed around between different companies and the sales group has no control, or even interest in,  how your case is handled. You should always look for a company that will handle your settlement in-house from start to finish such as New Era Debt Solutions.
Experience. With the crash of America's sub-prime mortgage industry in the late 2000's, a great deal of brand new "debt settlement" companies headed by prior mortgage professionals began to spring up. These companies have only been around for a few years and many of them lack the experience to land the type of settlement deals that you want. When you're looking at companies who may handle your settlement case, make sure they've been around long enough to amass a solid record of success in settling debts. For example, New Era's team of debt negotiators has been around since 1999 and we've settled more than $250,000,000 in total debts.
Get Started
Contact New Era Debt Solutions to see how much an experienced team of debt experts can save you. Get a free analysis of your debt today and get started on the road to restoring your financial freedom.