Debt Settlement in Louisiana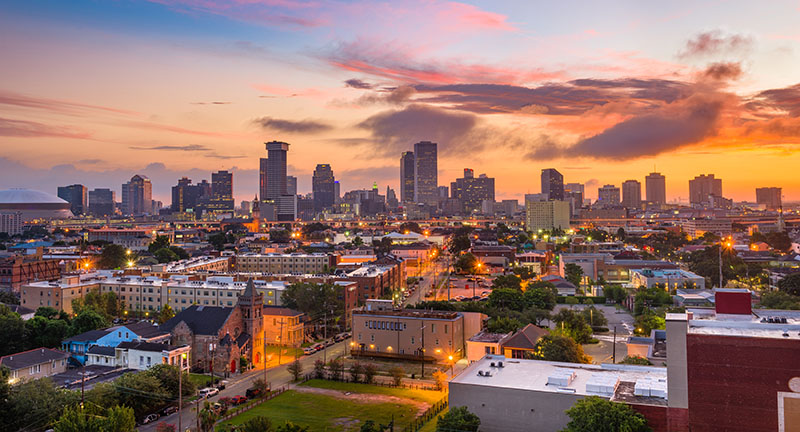 Evaluate Your Debt Relief Options
These are some of the debt relief methods that are most commonly utilized by Louisiana consumers.
1. Pay off Debts with Minimum Monthly Payments
While paying the minimum amount on a debt each month can there is at least some progress being made toward paying it off, paying only the minimum fees is often the worst strategy for relieving the debt. Minimum fee structuring is often designed to keep consumers in debt for longer and have them pay more in interest over time as very little is paid into the principal debt when only paying the minimum.
2. Louisana Debt Management Program such as Credit Counseling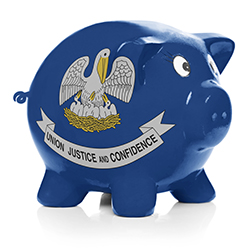 Working with a credit counseling agency can help you organize your debts and understand the most efficient way of repaying them. Typically with these types of programs, a debtor will make a single monthly payment to a debt management agency who will then distribute the funds to creditors on behalf of the debtor. Ideally, the counseling agency can secure lower interest rates in the process of working with your creditors, but the entirety of the principal debt and all interest that has accrued must still be repaid.
3. Debt Consolidation in Louisiana
Debt consolidation is a form of debt relief that involves taking out a large loan or personal line of credit that has a low-interest rate and using the capital from that loan to repay other unsecured debts that have higher interest rates. This combines multiple monthly payments into a single one that can, in theory, be lower than the total of the previous total of monthly payments as the new loan is accruing interest at a much slower rate. While debt consolidation can lower the interest rates on unsecured debts, it is similar to credit counseling in that it can only reduce the interest rates and does not work to lessen the principal debt balance.
4. Debt Settlement or Debt Negotiation in Louisiana.
The key difference between debt settlement and most other forms of debt relief is that settlement can reduce the principal balance of debt in addition to lowering the interest rates. Through negotiation with creditors, you can end up owing significantly less in total, allowing you to potentially pay off debt more quickly & affordably than either debt consolidation or credit counseling could.
5. File for Bankruptcy
Bankruptcy is often looked at as the last-ditch solution for those who cannot find debt relief through any other route. If your creditors are no longer willing to negotiate a settlement and are trying to pursue a lawsuit, then bankruptcy may be a viable option for helping you get back to even. A formal declaration of bankruptcy stops the collection process initiated by creditors and some or all of the unsecured debt is erased depending on which type of bankruptcy was filed.
Figure Out the Best Solution for Your Finances
Has a legitimate financial hardship burdened your budget?
The majority of debt issues in Louisiana arise from a lost job, sudden medical emergency, or separation / divorce. Each of these situations can happen to any consumer through no fault of their own and create legitimate financial hardship that can wreak havoc on a household budget. If you feel like your debts are too much handle and you'd prefer to work things out rather than file for bankruptcy, then Louisiana Debt Settlement may be able to provide an ethical & affordable route back to financial freedom.
Are you committed to getting rid of your debts?
Debt Settlement may sound too good to be true, it is not "free lunch" for debtors who simply don't want to repay their debts. It's an aggressive form of debt relief that can present an occasional challenge. Your ability to stay the course, even when the road ahead seems a little bumpy, is often the most important factor in determining how successful your settlement goes. For those who can stand firm until the program is complete, debt settlement can be the fastest and lowest cost debt relief option in Louisiana.
Is a large share of your debt from credit card accounts?
With settlement, most forms of unsecured debt can be negotiated down such as miscellaneous bills, personal lines of credit, repossession deficiencies, signature loans, financing contracts, department store credit cards and more. Yet, the biggest debt reductions are usually obtained from credit card debts; so, if a good portion of your debt is from unsecured credit cards, you can often expect a good outcome when participating in a Louisiana debt settlement program.
How Does Louisiana Debt Settlement Work?
Debt Settlement is a process of negotiating with creditors to secure a reduced repayment deal. This form of debt relief can save you much when compared to Credit Counseling and Debt Consolidation , which only affect the interest rate and do not reduce the total debt balance. By negotiating the balance, Debt Settlement can trim off up to 60% of your unsecured debt in Louisiana while securing lowered rates of interest in the process.
Most credit establishments are willing to negotiate a reduced repayment in this fashion because is a better alternative to them losing the entire repayment if the debtor decides to file for bankruptcy instead of negotiate.
With over 20 years of experience working in the debt settlement industry, New Era negotiators are experts at landing our clients great settlement deals in Louisiana.
Debts That Are Able to Be Settled:
Credit cards
Personal lines of credit
Department store cards
Signature loans
Old repossessions
Old judgments
Private student loans in default
Debts That Do Not Qualify for Settlement:
Credit Union debts
Federal student loans
Home mortgages
Car loans
Other secured debts
Medical / Hospital bills
Louisiana Debt Settlement Services by City
New Orleans Debt Settlement
Baton Rouge Debt Settlement
Shreveport Debt Settlement
Lafayette Debt Settlement
Lake Charles Debt Settlement
Kenner Debt Settlement
Bossier City Debt Settlement
Monroe Debt Settlement
Alexandria Debt Settlement
Houma Debt Settlement
These lists are not exhaustive. For more information, check with your Louisiana debt counselor.
Can I Trust New Era Debt Solutions?
Asking these 14 important questions can help you pick the good settlement firms apart from the bad ones. It is also always a good idea to look into the the company's average customer rating and complaint history with the Better Business Bureau (BBB) to see what other Louisianans' experiences have been like using their debt relief programs.
New Era Debt Solutions has maintained an A+ with the Better Business Bureau for years. In association with Consumer First Legal Network, our team of in-house debt experts has helped Louisiana consumers become debt free since 1999 and has settled more than $250,000,000 in debt for clients all across the country. Visit our Testimonials page to see what other customers have had to say about our settlement programs.
What Makes New Era Different?
No "additional" fees. Some debt settlement agencies try to get around the law by charging for consultation fees, administrative fees, and signing fees which are solely designed get more money from you before the settlement is completed. Ethical debt settlement companies, such as New Era, only charge a single fee for settlement which is not paid until the debt has been settled.
No Fees Upfront. A Debt Settlement company cannot legally charge fees for a debt settlement program until the debt has been settled. Period. Any settlement firm trying to charge you upfront is not only acting unethically, but also unlawfully and should be avoided.
End-to-end service. Some "debt settlement" firms you may consult with are really only sales groups who are looking for settlement leads to sell off to a different company who will handle the settlement. This creates a problem because it means that your sensitive financial data is being passed around between multiple parties and the sales group who you originally thought was handling the settlement has little control or even interest in how well the program goes. You should look for a firm who will handle the entirety your program from beginning to end, such as New Era.
Decades of Experience. When the sub-prime mortgage industry took a dive in the mid-late 2000's, many mortgage industry professionals jumped ship and opened up debt settlement firms instead. These newer settlement companies lack the creditor relationships and experience that result from years of working in the industry. When searching for a settlement agency to handle your debt, find a company that has been around long enough to amass a solid track record of successful settlement programs. New Era, for example, has over 20 years of experience in the industry and in that time and we've been able to settle over $250,000,000 in debt.
Get Started For Free Today
Consumers in Louisiana can call New Era Debt Solutions today (800-527-4421) for a FREE analysis of their debt. See how much time and money you can save by working with the right debt relief team. Contact New Era Debt Solutions to get started.